Book Reviews · 12/22/2016
Recommended Reading 2016
Our contributors and editors share some of the books we were excited about in 2016.
+
Aram Mrjoian
Of This New World by Allegra Hyde: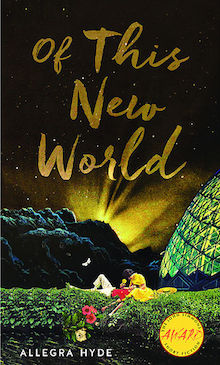 This year marks the first time I've read more pages worth of short stories than novels. As I read numerous anthologies and a slew of journals, Allegra Hyde's debut collection was an absolute standout. With gorgeous prose and esoteric characters, the stories in Of This New World explore the nuances of how civilization is unraveling before our eyes. Hyde's stories occupy the terrifying on-the-fence space between the idyllic and dystopian; they balance atop the white picket remnant of a specious golden era.
Aram Mrjoian
is a regular contributor at
Book Riot
and
The Chicago Review of Books
. He is currently working toward his
MFA
in creative writing at Northwestern University, where he is a fiction editor at
TriQuarterly
.
+
Tony Malone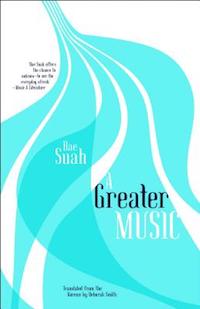 Bae Suah's A Greater Music (another attempt by Deborah Smith to corner the market in Korean-to-English translations) is a beautifully haunting tale recounting a young woman's memories of a past relationship. The novel takes the reader to Berlin in winter, where the narrator walks streets that were the backdrop of a happier time, realizing the impossibility of retrieving lost love. Bae is just another of the excellent female writers Open Letter Books have featured in recent years, and with another novel out in January (Recitation, from Deep Vellum Publishing), her star is only likely to rise further.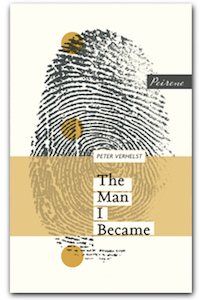 Peter Verhelst's The Man I Became, translated by David Colmer, also features a narrator looking back at a golden period of his life—the twist is that he wasn't always a man. Another European gem from Peirene Press, this short modern fairytale describes an ape's rise up the evolutionary tree, while secretly critiquing human society and its need to control animals and people alike. With subtle allusions to Heart of Darkness, the Belgian writer may well be using the story to touch on his country's sordid colonial past.
Tony Malone
is an Anglo-Australian reviewer with a passion for language and literature. In 2009, he started a review site,
Tony's Reading List
, which has developed a strong focus on literary fiction in translation, featuring around one hundred reviews of translated literature every year. His reviews have also appeared at
Words Without Borders, Asymptote
and
European Literature Network
, as well as
Necessary Fiction
.
+
Brian Seemann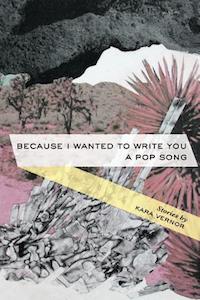 I enjoyed the flash stories in Kara Vernor's Because I Wanted to Write You a Pop Song. There's a control of language on display as well as a careful eye toward telling a fulfilling story. The same could be said for Steven Dunn's Potted Meat, a sort-of novel-in-flash about a place and people often ignored in many avenues of literature. And Pamela Erens continues to be one of the great contemporary novelists with Eleven Hours, a short novel with great ambition.
Brian Seemann
's fiction appears or is forthcoming in
Bull,

REAL
, and
Mojave River Review
, among other journals, and has been anthologized in
Home of the Brave: Somewhere in the Sand
(Press 53) and
The Mix Tape: A Flash Fiction Anthology
(Flash Forward Press). He currently lives and teaches in Colorado.
+
Erica Olsen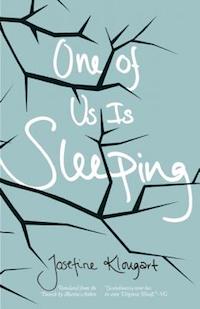 One of Us Is Sleeping by Josefine Klougart, translated by Martin Aitken (Open Letter):
This novel by a Danish author focuses on remembering the self in love—romantic and familial. The young woman narrator expresses "A wish to see the world as it is, here and now. Perhaps most of all to muster the courage to desist from creating narratives." Embodying the tensions expressed in this wish, the novel is by turns moody, analytical, wandering, and precise.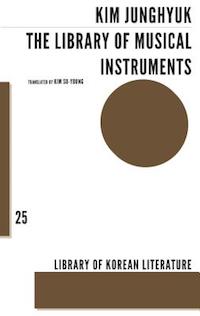 The Library of Musical Instruments by Kim Junghyuk, translated by Kim So-young (Dalkey Archive Press, Library of Korean Literature series):
In this collection by an award-winning South Korean author, the mood is deadpan, and music and technology are both alluring and disruptive. Like his character nicknamed "Syncopation D," Kim's writing is truly offbeat. I'm half-Korean and had never read a work of contemporary Korean fiction before this. I'll be reading more.
Erica Olsen lives in Cortez, Colorado. She is the author of Recapture & Other Stories (Torrey House Press), a collection of short fiction about the once and future West.
+
Anthony Michael Morena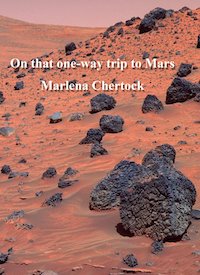 After something of a down period over the previous two years, 2016 was a big return to reading for me. I overcorrected, seeking out a lot of books, as varied in style and content as possible, some of which I eventually got to read. The poems in Marlena Chertock's On That One-Way Trip to Mars (Bottlecap Press) range from spaceways and classroom dissections to the biological realities of her own life living with the genetic disorder spondyloepiphyseal dysplasia. Structured around the planets of the solar system, these poems pull you in concentric circles around the center of their lyric gravity.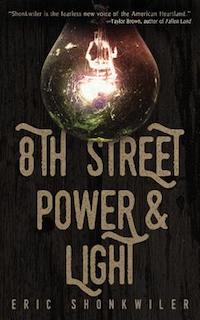 The concept in Eric Shonkwiler's 8th Street Power & Light (MG Press) is probably the most realistic, depressing, and hopeful idea I have come across in dystopian literature: a utility company becomes the quasi-government of a hardscrabble survivor city. It's pulpy in the best sense, and the most fun when outlining the logistics of its light-bulb fragile world. The decision to avoid quotation marks for the dialog induces the tension where you have to watch every word that's said.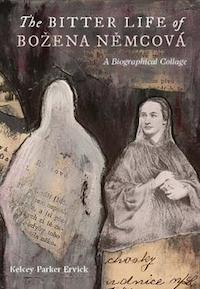 I always want to go to Prague and will read any book that will transport me there. Kelcey Parker Ervick's The Bitter Life of Božena Němcová (Rose Metal Press) introduced me to the mother of all those books, and she was as beautiful and sad as that city. Made up of things that are poems and things that are not poems, sourced from encyclopedia entries, old Czech radio programs, and Němcová's own writings, these dubious biographical facts don't really add up to a biography, but something else more meaningful than that.
Anthony Michael Morena
is a writer from New York who lives in Tel Aviv. He is the author of
The Voyager Record
(Rose Metal Press, 2016) and an assistant fiction editor for
Gigantic Sequins
. His writing has appeared in
The Establishment, Ninth Letter, Flapperhouse, The Ilanot Review, Queen Mob's Tea House
, & elsewhere. Find him on Twitter
@anphimimor
and at
anthonymichaelmorena.com
.
+
Patrick Thomas Henry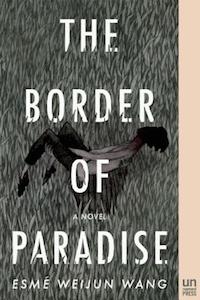 The Border of Paradise by Esmé Weijun Wang/ (Unnamed Press, 2016): A cross-generational story that spans Brooklyn, California, and Taiwan, Wang's debut novel makes the gothic modern, American, and global in its uncanny depiction of a family wracked by mental illness and crises of belonging. The Border of Paradise unsettles us, shifts us, in a tectonic way achieved only by the best fiction.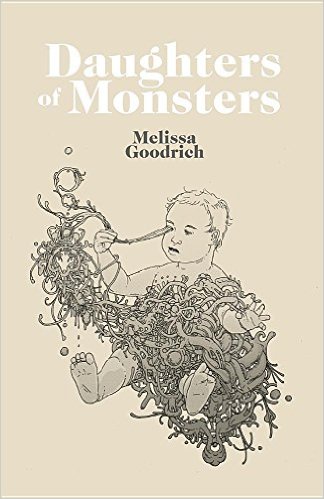 Daughters of Monsters, by Melissa Goodrich (Jellyfish Highway Press, 2016): The surreal and lyrical stories in Goodrich's debut collection are what the transformation sequences in werewolf movies aspire to: visceral, transfigurative, mesmeric, and brutally beautiful.
NOTE: Daughters of Monsters was given a full review by Carolyn DeCarlo:
Patrick Thomas Henry is the fiction and poetry editor for Modern Language Studies. His short fiction, poetry, and reviews have appeared in Duende, Green Briar Review, Revolution House, and Sugar House Review, amongst others. He lives in Alexandria, VA, with his wife and their cat.
+
Thomas Michael Duncan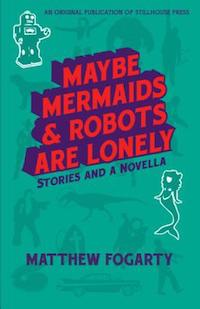 Maybe Mermaids & Robots Are Lonely by Matthew Fogarty (Stillhouse Press):
Matthew Fogarty's stories demonstrate a unique blending of contemporary fiction and traditional mythology that I find rather captivating. In this debut collection, he butters up readers with humor and wit, then lunges directly for their emotional jugulars.
Thomas Michael Duncan
writes fiction, fact, opinion, and the occasional bit of nonsense. A recent escapee of upstate New York, he lives in Lexington, South Carolina. You can haunt him on twitter
@ThomasMDuncan
.
+
Susan Rukeyser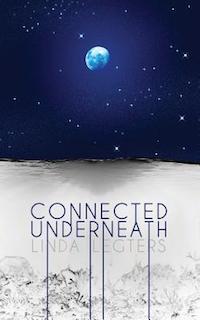 Connected Underneath by Linda Legters, from Lethe Press, which specializes in speculative fiction and books of queer interest.
Two things immediately caught my attention: the title, taken from Muriel Rukeyser's "Islands" (the poem serves as the collection's epigraph), and a setting I know well: a small, depressed Hudson Valley town, midway between New York City and Albany, the kind of place that still has a "hardware store with wooden floors and dusty bins of nails and duct tape and fading boxes of small appliances like coffee pots that everybody can buy cheaper at Wal-Mart." It's narrated by wheelchair-bound Celeste, a neighborhood spy and, increasingly, a confidant to several, although we're allowed deep access into others' thoughts, too. Theo, the former high-school bad boy, now owner of the town's last video store, is raising his adopted daughter Persephone (Seph), an obviously troubled teen. Lies and silence create distance between characters who yearn to connect. It is a tough ache, made palpable by Legters's clean prose. Finding her dad after he's crashed his motorcycle, Seph "was sizzlingly aware she hadn't … hugged him since she was twelve, or thirteen, because he didn't know her, because she blamed him for not knowing her … She had wanted to tell him, but could never quite bring herself to say, Dad, if you hug me you'll be hugging a lesbian addicted to the blood and the sting and the rush of tats…" There are endless, unseen, silent depths and distance between islands. But of course, underneath, they are connected. This short novel delivers an infinitely large message without sentimentality. Highly recommended.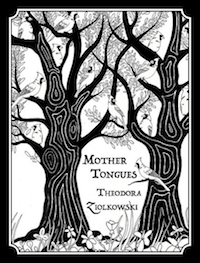 Theodora Ziolkowski's Mother Tongues, winner of the Cupboard Pamphlet's Fifth Ever Contest, selected by Guest Judge Matt Bell.
It is as if a dark spell passes through this chapbook's stories. This is a taut, absolutely cohesive collection of enigmatic fairy tales, sinewy and mysterious, ending without the traditionally neat conclusions. Objects and animals appear and reappear throughout the collection: pointy black shoes, baskets, dolls. Reality and fantasy blend into magic not so easily identified as "good" or "bad." Mother Tongues is beautifully produced, with bold illustrations by Lea Greenwood. An exquisite little treasure, exactly what you'd like to discover in a special Cupboard.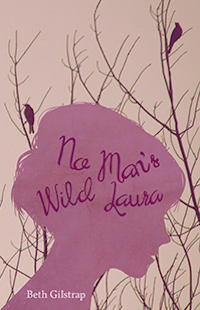 Beth Gilstrap's No Man's Wild Laura, from Hyacinth Girl Press, a feminist press that usually publishes poetry.
Gilstrap is a skilled wordsmith, delivering exquisitely beautiful sentences with the occasional, sudden shock of ugly: "The want of his skin on mine fixed itself there in my head, the terrible refrain of it, my own private worm." She assumes a distinct voice for each story, presenting women drawn to men despite themselves: women alone, left to survive, refusing to be whatever she happens to represent to some man. Succinct yet richly dense, these stories are complex and deserve wide readership.
Susan Rukeyser
is Reviews Editor for
Necessary Fiction
. Her debut novel,
Not On Fire, Only Dying
, was published in 2015 by Twisted Road Publications. Her short work appears in numerous journals. A complete list can be found on her website:
www.susanrukeyser.com
+
Kyle Semmel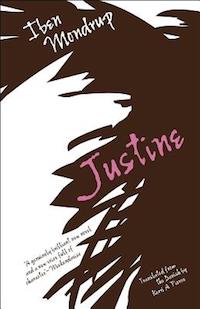 Justine by Iben Mondrup, translated by Kerri A. Pierce. Open Letter Books is publishing a series of brilliant novels emerging from Danish women authors, and this book (and the next) is part of that series (another is my own translation of Naja Marie Aidt's excellent Rock, Paper, Scissors). I haven't actually read this one yet, but it's the very next one in my queue. The story begins when a young female artist's house burns down with all her artwork inside, then it just grows darker. What would you do, reader, if all your artwork went up in flames? Read more about the book here.
[Bonus: If you'd like to know more about the state of women writers in translation, read this Three Percent post by Open Letter's publisher Chad Post. You'll see why the Danish Women Writers Series is an important thing.]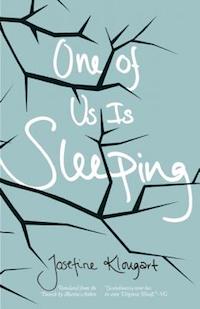 Another book in Open Letter's Danish Women Writers Series is Josefine Klougart's One of Us Is Sleeping, translated by Martin Aitken. We at Writers & Books were lucky enough to have Klougart come to Rochester as part of our Read Local initiative we're doing with Open Letter and BOA Editions. Along with Mondrup, Klougart is most certainly an exciting new voice in Danish literature. This is a haunting read, with some intense, beautiful imagery. Imagine Virginia Woolf revising Edith Wharton's Ethan Frome. Good stuff. Read more about it.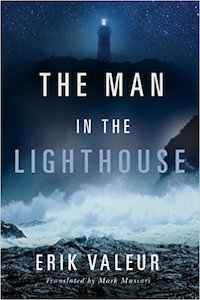 If you've got a more crime fiction bent, I can suggest a couple for you. Mark Mussari translated Erik Valeur's The Man in the Lighthouse (AmazonCrossing). It's a big book — Valeur doesn't write small (I should know; I translated his first) — but the premise is great, and I'm a total sucker for books with multiple narrators. Also, how great is that title? Reminiscent of my favorite "Dr. Who" episode when I was a kid and E.F. Benson's classic horror story "The Room in the Tower." Read more about it.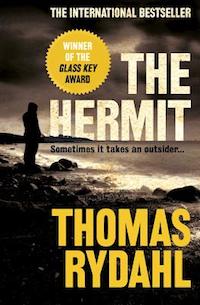 Finally, I'll plug my own just-published translation of The Hermit by Thomas Rydahl (OneWorld). I gave a talk this week at SUNY Geneseo, and the topic was the importance of being persistent. I used Rydahl as a case in point. He worked on this book for more than a decade, getting numerous rejection slips from multiple Danish publishing houses for all his efforts. Yet he believed in the work he was doing and kept at it. Eventually, he found a publisher. When it was released it became a bestseller, won the prestigious Glass Key Award, one of Scandinavia's biggest prizes for crime writers, and then took home Denmark's Debut Novel Prize. Now it has been translated into multiple languages and he has just published his second novel in Denmark. The Hermit is book one of a planned 3-book trilogy centered around a curmudgeonly old man. He's self-exiled from Denmark and living as a taxi driver on Fuerteventura, one of the Canary Islands just west of Africa. Although he's not looking for trouble, he finds it, of course. Such is the fate of characters in crime novels.
Kyle Semmel is a translator and the Executive director of Writers & Books in Rochester, NY
+
Isabel Fargo Cole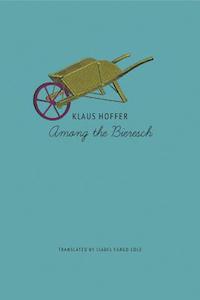 In 2016 my translation of Among the Bieresch by the Austrian writer Klaus Hoffer appeared from Seagull Books. It is a book unique in creating an utterly idiosyncratic world of its own — seemingly seamless, yet pieced together from the detritus of historical, literary and religious traditions ranging from Kurt Vonnegut to Beckett, Flann O'Brien and Jewish mysticism. Its vision of the Bieresch people, who muddle through on the margins of society in material poverty and philosophical excess, is bleak, absurd, wise and moving.
Isabel Fargo Cole is a US-born, Berlin-based writer and translator.
+
Patti Marxsen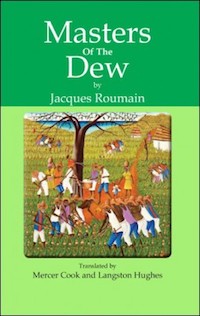 Masters of the Dew is the English translation by Langston Hughes of Haitian writer Jacques Roumain's Gouverneurs de la rosée. The novel was found in Roumain's briefcase in August 1944 after Roumain returned to Haiti for a break from his role as chargé d'affaires in Mexico City. He died suddenly within a few days of arrival, at age 37, but had already expressed his wish to his wife that Langston would translate his masterpiece. Hughes agreed, and the English version of a Haitian classic appeared in 1945. It has held its ground through the decades as one of the most widely read translations among nearly 20 of Roumain's great novel into languages as diverse and German, French, Spanish, Hebrew, Russian, Armenian, and Haitian Kreyol.
Patti Marxsen is currently working on a biography of Jacques Roumain.
+
Simon Collinson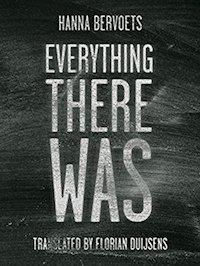 Here at Canelo we're very excited about Everything There Was, the latest book from our Frisch & Co. imprint. It's the first novel to appear in English from the prolific Dutch writer Hanna Bervoets, and it follows a group of people trapped in a high school after a mysterious catastrophe — referred to only as 'the bang' — has caused society to collapse. It's dark and brooding and beautifully constructed, sort of The Road meets Station Eleven. It's been brilliantly translated by Florian Duijsens, who's done a fantastic job of conveying the creepiness and horror that emerges slowly throughout the novel.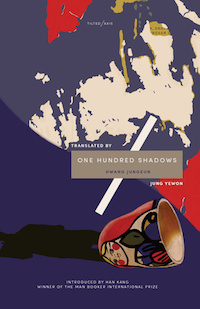 Another translation I've worked on this year is One Hundred Shadows, the second book from Tilted Axis Press. It's the story of two friends living in a slum electronics market in Seoul which is about to be demolished. As the book goes on, it becomes clear their shadows are starting to 'rise'. The author, Hwang Jungeun, is Han Kang's favourite Korean writer. Jung Yewon's translation has a wonderfully light, fantastical touch, and seems to be winning over lots of speculative fiction readers as well — this is a really interesting mix of fantasy, protest writing, and a lyrical story of friendship.
Simon Collinson is an Australian editor and digital publishing specialist based in London who works at Canelo and with Tilted Axis Press.
+
Sam Rutter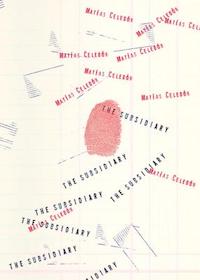 The Subsidiary by Matias Celedón:
As well as being a great piece of fiction, the book is notable in that each page has been hand-stamped by the author. To me the book sits in the meeting-spot between prose, poetry and a sort of art piece.
Samuel Rutter is a writer and translator from Melbourne, Australia. He has translated contemporary authors including Daniel Sada, Hernán Ronsino and Mat'as Celedón.
+
Michelle Bailat-Jones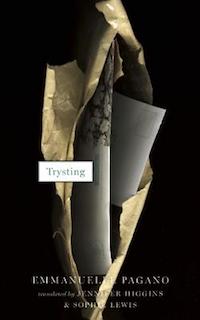 Emmanuelle Pagano's Trysting, which came out this year from Two Lines Press (translated by Jennifer Higgins and Sophie Lewis) is marvelous. Odd and lively and funny and touching, it's a book composed of vignettes telling dozens and dozens of love stories. What seems at first disjointed becomes a choral answer, a kind of echo and ripple outward, to a timeless question — what is love?
Michelle Bailat-Jones
is
Necessary Fiction's
Translations Editor. Her most recent translation is
What if the Sun…
by Charles Ferdinand Ramuz (Onesuch Press, 2016)
+
Helen McClory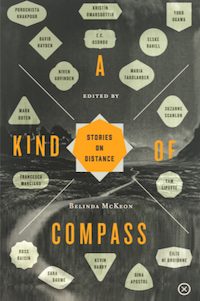 A Kind of Compass, edited by Belinda McKeon (Tramp Press):
This anthology of short stories are all on the theme of journeys, and like the best travels are rich mournful and occasionally weird. I read part of it on a daytrip between Edinburgh and St Andrews, and it's probably best to read the book while in motion, or in those weird, dry, hovering spaces between motion: an airport or a train station, in the right mood for wonder and quiet discovery.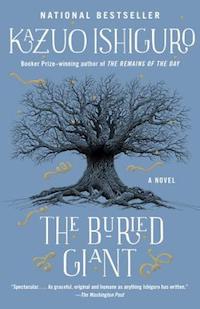 The Buried Giant by Kazuo Ishiguro (Faber and Faber):
This is a book that strikes a path into weird, potentially awkward territory (as might anything in the proximity of Arthurian legend, with its baggage of comic movies, prog-rock and tacky trinkets) and commits to its vision of a misty, lost world full of monsters and vague pain in a way I have never seen before. It's thick with atmosphere, heavy with a sense of parable, but without a parable's easier messages. There are certain moments that are eerie in the way the long-gone past should be, yet the language is careful, often repeating, or building up in circular moments to achieve the full weight of things.
+
Steve Himmer
I have the luxury of having already written on this site about some of my favorites from 2016, like Adam Biles' Feeding Time, Marcy Dermansky's The Red Car, and Martin MacInnes' Infinite Ground. But I'm glad for the chance to mention a couple I haven't previously spoken up for.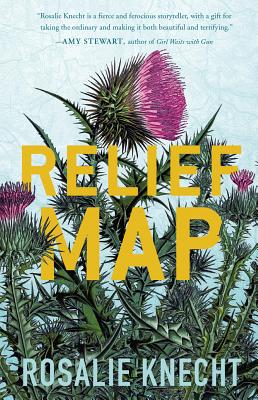 Relief Map by Rosalie Knecht (Tin House) is tightly focused novel set in a small rural community locked down by the hunt for a suspected terrorist hiding in their midst. It's an all too believable depiction of how people may react in such a circumstance and how quickly events can get complicated by misunderstanding and rushes to judgment. But what really gripped me in Knecht's debut was the friendship between teen characters Livy and Nelson, a complex, nuanced relationship that presents them as so much more than clichés of young people — that's what I like so much about the overall, really: there are so many clichés it could have lapsed into about terrorism, politics, small towns, etc. but it avoids every one for something more subtle and skillful.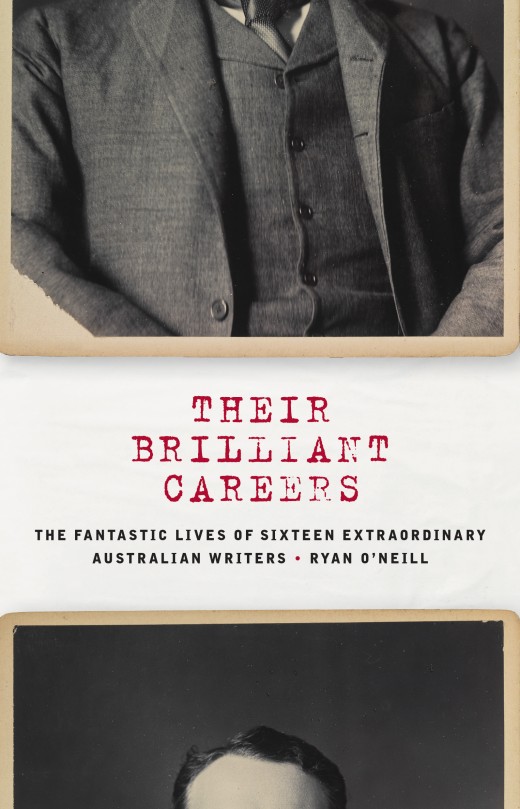 And Their Brilliant Careers: The Fantastic Lives of Sixteen Extraordinary Australian Writers by Ryan O'Neill (Black Inc) is without a doubt the book I had the most sheer fun with in 2016. Like my favorite of two years ago, Paul Ewen's Francis Plug: How To Be A Public Author, O'Neill's catalogue of biographies of "overlooked" (by readers and reality alike) Australian writers is an absolutely hilarious sendup of that nation's literary culture. And like that other book it is also very smart in its humor, piercing some bubbles of dry, old assumptions in the way humor must sometimes do in order clear a space for "the new." I still haven't stopped laughing at the chapter on "Arthur ruhtrA, experimental writer and founder of the Australian avant-garde writing collective Kangaroulipo."
Steve Himmer
is editor of
Necessary Fiction
, and the author of three novels — most recently
Scratch
(Dark House Press 2016).
+++