Book Reviews · 12/19/2017
Recommended Reading 2017
Our editors share some of the books — new and old — that had our attention in 2017.
+
Helen McClory, fiction editor emerita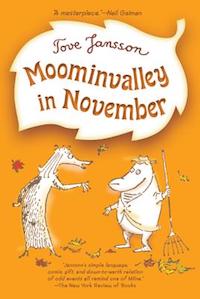 I have read many excellent, punching, twisting books this year, notably Meena Kandasamy's When I Hit You : Or, A Portrait of the Writer as a Young Wife, Patty Yumi Cottrell's Sorry to Disrupt the Peace and Julie Buntin's Marlena.
But sometimes a favourite book is not the best book, but the book that best fits the mood for a year. For me, it's been Moominvalley in November, by Tove Jansson, translated by Kingsley Hart. Published in 1971, this book is an oddity of children's literature, and the Moomin books in general, in that it doesn't have the Moomins in it at all. It follows the story of some individuals drawn to the Moomin family home, looking for comfort in a dismal month, and finding that the Moomins, that warm, cosy centre, are not there. It is a book of slow, heavy sadness, the silence of nature and the inexorable turning of the seasons, mental illness, loneliness. About communion in difficult times between difficult people. It's beautifully written — crisp sentences like fallen leaves, an ending that almost implies resolution and hope, but not quite. I can't think of a work that sums up 2017 more for me.
+
Michelle Bailat Jones, translations editor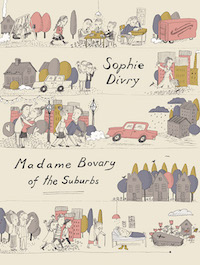 Madame Bovary of the Suburbs by Sophie Divry, translated by Alison Anderson: A unique 2nd-person novel that follows M — ordinary woman, mother, and wife — from childhood to death. Divry gently mocks her character's relentless drive to find some extraordinary meaning in her life, but at the same time creates a life portrait that most readers, male or female, cannot help locating themselves within.
Book of Mutter by Kate Zambreno: Zambreno writes about the death of her mother using a curatorial technique of fragments from other writers and artists dealing with grief and absence. The result is a haunting collage that resonates with authentic emotion. (Michelle's full review of Book of Mutter is forthcoming on this site.)
Ghachar Ghochar by Vivek Shanbhag, translated by Srinath Perur: A tiny bullet of a novel, intense and dark and filled with little surprises. A family drama about love and money, and one of the first novels ever to be translated from the Indian vernacular language of Kannada into English.
+
Lacey N. Dunham, fiction editor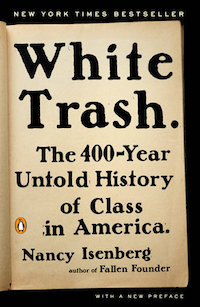 This year, I read several books about race and class in America. While it feels unnecessary to praise a Pulitzer-winning novel, Colson Whitehead's The Underground Railroad's strength is how clearly it shows white supremacy as the foundation of American capitalism, and the extreme violence (physical, mental, and otherwise) that our state and federal governments have committed to uphold systems of class privilege and racial privilege. For a nonfiction account, Nancy Isenberg's White Trash: The 400-year Untold History of Class in America is required reading; while J.D. Vance's Hillbilly Elegies has received the spotlight, Isenberg's book is thoroughly researched and clear-eyed about the class foundations of our country, and how manipulations of race and the exploitation of racism have successfully kept the white one-percent of the one-percent in power.
Jesmyn Ward has long been a favorite writer of mine and Sing, Unburied, Sing is haunted by the ghosts of America's racist past—and the continued hauntings that distort our future. Similarly, Hari Kunzru's White Tears echoes with hauntings across time, particularly in the south, but well-intentioned white liberals, white guilt, white appropriation of black culture, and the shiny bubble of privilege are center in this novel. And Danzy Senna's New People is a semi-satire on identity in a supposedly post-racial, new America, where colorism and the performance of blackness (and whiteness, for that matter) complicate the hopes, loves, and lives of the main characters.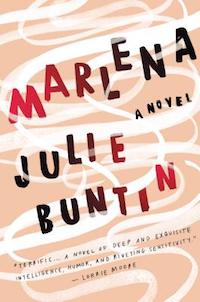 Julie Buntin's Marlena puts class as a central thread in her deeply resonate novel about two teenage girls in rural Michigan, and how choice is so deeply limited by the possibility of economic mobility. I loved, loved, loved this novel. Buntin's subtle, vibrant, and complex characterizations are astounding; these are people I felt I know and have always known.
Han Kang's The Vegetarian, translated by Deborah Smith, is another complex novel whose central character is repeatedly silenced and taken advantage of; what she wants is secondary to almost everyone in her life, and the result is a psychic breakdown as she attempts to connect back to herself.
I'm guilty of being swept up into current releases and often neglect older novels, but this year I read several. Oustanding among these were Ron Hansen's Mariette in Ecstasy and The Power and the Glory by Graham Greene, two novels deeply rooted in Catholicism. Greene's novel of the oppression of Catholic priests in Mexico that led to the Cristero War could not be more different than Hansen's novel of a beautiful and youthful supplicant at a French convent who experiences stigmata, but both are breathtakingly written and grounded in the language of the natural world.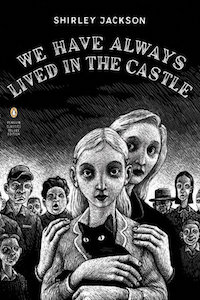 James Welch's Winter in the Blood illuminates the persist effects of Native American genocide and forced relocation by the U.S. government on generations. Welch, a who was Blackfeet and A'aninin, writes the natural environment and the white world with equal clarity as the narrator moves through both, overcome with a lifetime of grief.
Finally, I might be the last person to read Shirley Jackson's We Have Always Lived in the Castle, but Merricat's innocent yet manipulative character is one I'll return to again and again. She might not be a role model for life, but she's a model for writers who are crafting difficult first-person characters who cannot even begin to name their own crimes. And what reader wouldn't fall in love with her cat, Jonas?
+
Steve Himmer, editor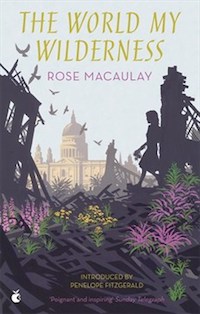 In my reading as well as my writing, 2017 was a year of stops and starts, projects and books picked up and put down, amidst the overwhelming crush of current events. It was a year of struggling to focus and the much higher than average number of books I left unfinished proves that — often for no fault of a book's own, but the world seemed to shift seismically from one day to the next or even in the course of a day so a book that spoke to me in the morning felt distant and obsolete by afternoon. At least the four or five different would-be book projects I began and abandoned multiple times for the same reason were in good company.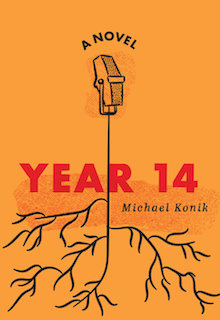 I gravitated toward books that put the present in context or at least showed some grappling with the existential dread of fraught moments. Coming Up For Air by George Orwell, with its protagonist watching a world war approach, and The World My Wilderness by Rose Macaulay showing young lives undone by that same war when it ended. I read The File: A Personal History by Timothy Garton Ash, a memoir of the author reading Stasi files about his own life after the reunification of Germany, and Ghosts on the Shore by Paul Scraton, tracing the scars of that division on the landscape. There was The End of Days by Jenny Erpenbeck, translated by Susan Bernofsky, about lives lived in police states past and Year 14 by Michael Konik, set in a police state still all too active.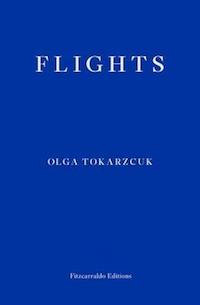 But I also needed books that explored deeper time and put, at least for a moment, politics in its place. I read Flights by Olga Tokarczuk, translated by Jennifer Croft, and was swept up in its ranging through history and science and fiction and fact. Reservoir 13 by Jon McGregor, Nineveh by Henrietta Rose-Innes, and A Whole Life by Robert Seethaler, translated by Charlotte Collins, all showed the scale of a life in the sweep of the wilder world. The Gallows Pole by Benjamin Myers reminded me that one moment's despot is another's distorted myth, and One Moonlit Night by Caradog Prichard, translated by Philip Mitchell, of the force with which adroit language can wrangle a grim world into shape. And last but not least there was the rare treat of two new translations of one of my favorite writers, Jean Echenoz: We Three translated by Jesse Anderson and Special Envoy translated by Sam Taylor, bookending my year with reminders that sometimes all we can do, at least for awhile, is step back and acknowledge how absurd and unlikely and unpredictable the world we've made is, whether we're living it or reading it or trying to write it.
+++