Book Reviews · 12/17/2014
Recommended reading from our contributors, 2014
Adrian Nathan West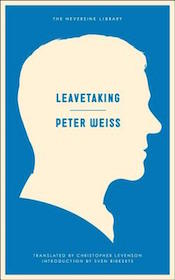 Leavetaking by Peter Weiss, tr. Christopher Levinson (Melville House)
Peter Weiss has been the most important prose discovery for me this year. A figure of extraordinary individual integrity, Weiss inquires as to the nature of his being and his relation to the transitoriness of life with a lack of ostentation almost inconceivable in the present era, when the fabrication of a commodifiable persona has become the obligatory first step in the life of a would-be artist. When Weiss looks at his father in his coffin, he notices he has shrunk, and his suit is now too big for him; these small observations are the marrow of the writer's art, and Leavetaking shimmers with them.
+
Alison Anderson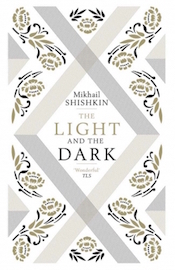 The Light and the Dark (Pismovnik in Russian) by Mikhail Shishkin, translated by Andrew Bromfield (Quercus Books)
The writing is dense and evocative, the setting shifts back and forth between the recent past and Imperial Russia through a correspondence between a young woman and her lover fighting in China, and the further you get into the novel the more absorbed and enchanted you are by its timelessness (literally) and almost old-fashioned exploration of universal themes. Great stuff you can really get your teeth into.
+
Bayard Godsave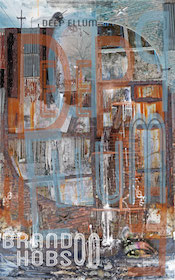 Deep Ellum by Brandon Hobson (Calamari Press)
This book has made it onto a lot of lists — including at least on "Best Short Novels" list — and even from the first sentence it is easy to see why. Deep Ellum is spare and gritty and strange. There's a lot of darkness and falling snow and ice in this book, and like its atmosphere, its prose too is melancholy and crystalline. Reading it, I kept returning to that singular feeling if being out alone on Christmas night. A perfect read for the long, dark evenings ahead.
+
Benjamin Woodard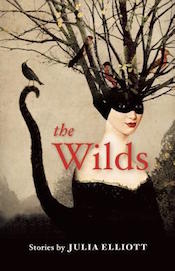 Julia Elliott's The Wilds (Tin House) is a story collection that deserves far more attention. It's funny, bizarre, horrific, and thrilling: a wholly unique creation from a brave and gifted writer.
+
Brian Seemann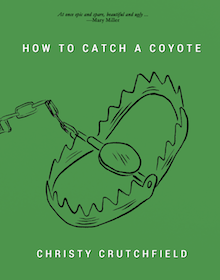 I've begun to affectionately label novels that forge unique paths in form and narrative as "messy," and two of the messiest novels I read this year were David Connerley Nahm's Ancient Oceans of Kentucky (Two Dollar Radio) and Christy Crutchfield's How to Catch a Coyote (Publishing Genius). Both novels deal with the aftermaths of tragic family events (in Crutchfield's case, the before and after), and both do so in inventive, stylistic ways that highlight the power of language and scene. Neither fits the mold of a big publisher's idea of a novel, and because of that, I could probably read each of them several times only to be rewarded again and again. These are the types of novels I wish were written more often.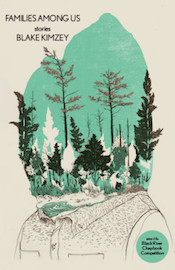 Elsewhere, Blake Kimzey's chapbook Families Among Us (Black Lawrence Press) offered a sort of poetic, fabulist style that's drawn me to Matt Bell's work. Dorthe Nors' Karate Chop (tr. Martin Aitken, Graywolf Press) provided the best collection of flash fiction this year, and Sam Savage's It Will End With Us (Coffee House Press) revealed that Faulkner's influence is still providing fresh and enriching stories.
Read Christy Crutchfield's Research Notes for How to Catch a Coyote.
+
Diane Josefowicz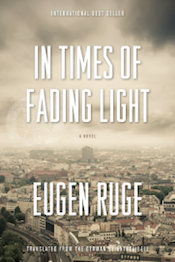 I've just finished Eugen Ruge's In Times of Fading Light (tr. Anthea Bell, Graywolf Press), a haunting novel about the dissolution of a family set against the backdrop of the fall of the Berlin Wall. Despite the deep psychological, historical and political divisions all around them, Ruge's characters strive to toward a holistic understanding of themselves and their shared situation; for me, the book evoked a world.
+
Marina Sofia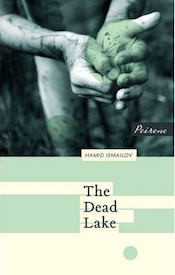 The Dead Lake by Hamid Ismailov, tr. Andrew Bromfield, Peirene Press.
This story of a young man growing up in the vicinity of a nuclear reactor in the steppes of Kazakhstan is, like all the best stories, many things simultaneously: a moving love story, a narrative of a harsh yet near-idyllic childhood, the decline of two families and a retelling of the Cold War through the eyes of a child. A lyrical book about a difficult period in history and the sinister consequences of politics, deadly ambition and silence upon the lives of ordinary people.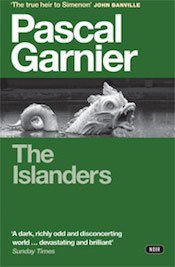 The Islanders by Pascal Garnier, tr. Emily Boyce, Gallic Books.
On the death of his mother, Olivier is forced to return to his home town of Versailles, a place he had hoped never to see again. The funeral is delayed because of bad weather, Christmas is fast approaching, and Olivier feels trapped in the claustrophobic small town,. Then he happens to meet a childhood friend, Jeanne, and is invited to dinner by her blind brother. However, in the hands of this most sombre of noir authors, this dinner will not be the cosy reunion you might expect after 25 years. Bleak, claustrophobic, utterly haunting, this is the story of people trying to escape the curse of their trivial existence.
+
Peter Tieryas Liu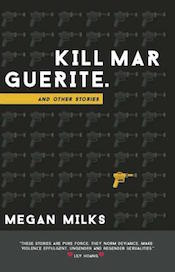 Megan Milks' Kill Marguerite (Emergency Press) is one of those collections that will linger long after your first reading. A genre-bender that defies pat categorization, it fuses pop culture, social commentary, and identity in ways that'll make your heart explode. Literally into a tomato, as in "Tomato Heart," a story that allegorizes love and relationships into a ripe red fruit. Or as in "Earl and Ed," an uncanny relationship that takes place between a wasp and an orchid. "Earl was spitting in helplessness and disgust, her mouth still gummy with wood pulp, when a great and impossible yearning came upon her. She had caught the whiff of nectar rushing towards her in the wind." I've read lots of short story collections throughout the years, but none as creative, experimental, and visceral as Kill Marguerite.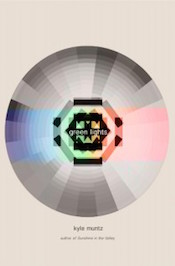 Kyle Muntz's Green Lights (Civil Coping Mechanisms) links the wavelengths of the light spectrum to existence. Vomit, glory, guts, exploration, curiosity, confusion, lust, desolation, longing, imagination, and isolation spray out in a bloodied rainbow that screams for both redemption and damnation, forcing us to see exposures we'd been blinded to before. Who knew love was green?
+
Rachel Cordasco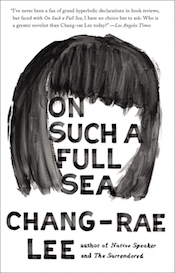 On Such a Full Sea by Chang-Rae Lee (Riverhead Books), is one of my favorite novels of 2014. On Such a Full Sea is everything you could wish for in a tale about a near-future dystopian America told by a communal narrator, for it is at once brilliant, beautiful, mythic, and haunting. This story about one girl's quest to find her vanished boyfriend ultimately becomes one about the implications of living in a rigidly-stratified society, in which basic comforts and guaranteed security lead to the death of the soul.
+
Rebecca Hussey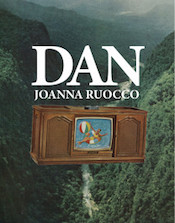 Joanna Ruocco's Dan (Dorothy, a Publishing Project): This is a book I haven't been able to get out of my mind. It's surreal and dream-like, vivid and compelling. Melba Zuzzo pedals her bicycle through the town of Dan, and we get lost in a strange world where we never know quite what will happen.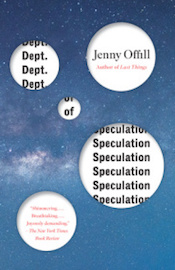 Jenny Offill's Dept. of Speculation (Vintage): This book is unmissable. As a new mother, I particularly loved Offill's descriptions of life with a baby, but all her sharp social observations are spot on, and the writing is exquisite and devastating.
+
Thomas Michael Duncan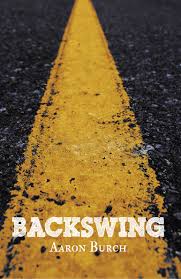 Backswing by Aaron Burch (Queen's Ferry Press)
The stories that make up Aaron Burch's debut collection fit the Freudian definition of uncanny: at once familiar and alien. Commonplace settings and circumstances give way to the peculiar in skin-prickling fashion. A man tears apart and eats a van, a young woman performs self-mutilating magic tricks, and a couple discover foreboding omens in their dream home. It's not always clear where these stories are headed from the beginning. Rather, the experience is like being led by the hand down a long, dark hall.
Read Curtis Smith's review of Backswing.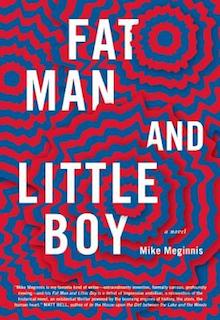 Fat Man and Little Boy by Mike Meginnis, Black Balloon Publishing.
This surreal novel imagines a pair of brothers born of the infamous atomic bombs dropped on Hiroshima and Nagasaki. At the outset, Fat Man and Little Boy simply learn to survive and traverse an unfamiliar world, but as the story progresses they must reconcile with the massive death and destruction which spawned their very existence and follows them like a shadow. Yet the novel is not so much about war and violence as it is about brotherhood and love. With a cast of full-fleshed characters ripe with human emotions, Meginnis presents a startling examination of human nature.
Read Mike Meginnis' Research Notes for Fat Man and Little Boy. A full review appears at Necessary Fiction on Dec. 29.
+
Tony Malone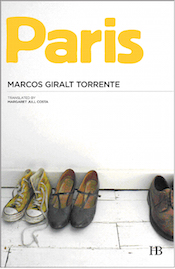 Paris by Marcos Giralt Torrente, tr. Margaret Jull Costa, Hispabooks.
The first novel of a wonderful Spanish writer, a book that plays with the ideas of memory and loss in exquisite writing, all captured in English by one of the best translators going around. I've enjoyed several books from Hispabooks, but this was easily my favourite so far.
Necessary Fiction will soon publish a full review of Paris.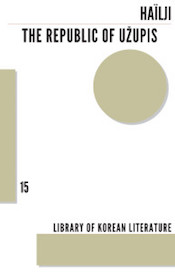 The Republic of Užupis by Haïlji, tr. Bruce and Ju-Chan Fulton, published as part of Dalkey Archive Press' Library of Korean Literature.
Five more books were published recently in the Library of Korean Literature series, and this is the one that I think might get the most attention. It's an excellent work, relating a man's attempt to locate a small country in the vicinity of Lithuania, one which happens to be the place of his birth. A wonderful, mind-bending story, it's a book which you'll be hard-pressed to read without thinking of a certain German-speaking Czech writer.
+
Will Firth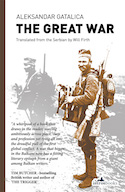 If it's not a problem to recommend one of my own translations, then I have to say that my favourite book of 2014 was The Great War by Aleksandar Gatalica ['gatalitsa], translated from Serbian and published by Istros Books. On slightly over 400 pages, this novel in the tradition of magical realism gives a fascinating and sometimes bizarre take on WWI from a pan-European and even global perspective — quite refreshing given the Anglophone preoccupation with the Western Front. I find the book both entertaining and moving, with a convincing blend of styles and imagery, and I see why it was voted Serbian Novel of the Year in 2012. Of the dozen or so novels I've translated to date, I'd say The Great War is my equal favourite. I feel almost privileged to have been the translator, and although the book had its own share of difficulties, working on it (from October 2013 to September 2014) was never onerous.
+++
Adrian Nathan West is a writer and literary translator living between the United States and Spain. His book-length publications include two novels by Austrian Büchner Prizewinner Josef Winkler, Natura Morta and When the Time Comes. He is currently at work on Catalan poet Pere Gimferrer's ekphrastic novel Fortuny and Jean Améry's novel Charles Bovary, Country Doctor.
Alison Anderson is the author of two novels, Hidden Latitudes (Scribner, 1996) and Darwin's Wink (Thomas Dunne Books, 2004). Anderson is also a literary translator: Le Clezio's Onitsha, Christian Bobin's The Lady in White and A Little Party Dress, Muriel Barbery's The Elegance of the Hedgehog, A Novel Bookstore by Lawrence Cossé, several Amélie Nothomb novels and many more.
Bayard Godsave writes reviews for Necessary Fiction, Heavy Feather Review and Pleiades.
Benjamin Woodard
is a fiction writer and reviewer, as well as an editor at
Numéro Cinq Magazine
and
Atlas and Alice
. You can find him at
benjaminjwoodard.com
or on Twitter
@woodardwriter
.
Brian Seemann's fiction appears or is forthcoming in

REAL

, Red Savina Review, and Mojave River Review among other journals
and has been anthologized in
Home of the Brave: Somewhere in the Sand
(Press 53) and
The Mix Tape: A Flash Fiction Anthology
(Flash Forward Press). He currently lives in Colorado.
Diane Josefowicz's short fiction has appeared most recently in Conjunctions and the Saint Ann's Review. She teaches in the Undergraduate Writing Program at Boston University.
Marina Sofia
is a global nomad and writer. She has recently published in
When Women Waken, Respiro,
charity anthology
The Wait
& an anthology of Western haiku. She reviews regularly for
Crime Fiction Lover
, is part of the editorial team for online
dVerse Poets
and blogs at
findingtimetowrite.wordpress.com
.
Peter Tieryas Liu
is the author of
Bald New World
which was listed as one of
Buzzfeed's
15 Highly Anticipated Books and
Publisher Weekly's
Best Science Fiction Books of Summer 2014. He's been published in the
Evergreen Review, Indiana Review, Kotaku,
and
Kyoto Journal
. He scribbles at
tieryas.wordpress.com
.
Rebecca Hussey
is a Professor of English at Norwalk Community College in Connecticut. She blogs about books at
Of Books and Bikes
.
Tony Malone
is an Anglo-Australian blogger, whose site,
Tony's Reading List
, focuses almost exclusively on literature in translation. In addition to running the main blog, he also hosts an annual event, January in Japan, which celebrates the wonders of Japanese literature. Rest assured, he does have a real job too.
Will Firth
was born in 1965 in Newcastle, Australia. He studied German and Slavic languages in Canberra, Zagreb and Moscow. Since 1991 he has been living in Berlin, Germany, where he works as a freelance translator of literature and the humanities. He translates from Russian, Macedonian, and all variants of Serbo-Croat. See
www.willfirth.de
.