Research Notes · 02/19/2021
The Upstairs House
Our Research Notes series invites authors to describe their process for a recent book, with "research" defined as broadly as they like. This week, Julia Fine writes about The Upstairs House from Harper Books.
+
Planning Diana Barrymore's 1941 Going Away Party (From My Writing Desk in 2018)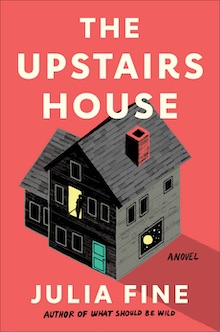 Who: Diana Barrymore, only daughter of Michael Strange (born Blanche Oelrichs) and the notorious John. She is twenty years old, and will not actually appear in this scene. Nor will she appear in the rest of The Upstairs House, my new novel about (among other things) the love affair between her mother Michael Strange and the children's author Margaret Wise Brown. Still just to be safe, better read up on her. Better borrow her ghost-written autobiography, Too Much, Too Soon from the library. Better watch Errol Flynn in the 1958 film version. Magazine articles abound, so for a sense of the zeitgeist, read those too. Says Nord Riley for Collier's in 1942: "The child plainly suffered seizures of Barrymore loopiness… She was by no means as toothsome as Lana Turner and she had a long face." Says Louise Sobol in the June 1941 issue of The American: "Diana may not be the brownest-eyed girl in town, but she'll do until one comes along." Diana Barrymore's career was ruined by drug and alcohol addiction only three years after her film debut. She died of an overdose at age thirty-eight. Try not to despair.
+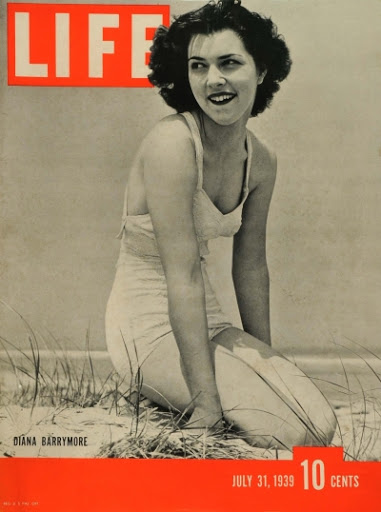 +
What: At twenty years old, Diana is off to Hollywood to star in her first movie, and her mother is throwing a befitting Upper East Side send off. Knowing Michael Strange, this will mean guests range from New York City's wealthy artist types (Michael's friends) to New York City's wealthy lawyer types (Michael's third husband, Harrison Tweed's friends). Margaret Wise Brown will be there, of course. According to Margaret's biographers, once the party dies down, this will be the night that Margaret and Michael become intimate. Before that: liquor, freely flowing. These are the Barrymores, after all. Take some time to research vintage cocktails, with an eye toward what Margaret preferred (notably a vermouth cassis). There will, of course, be fine champagne. Make sure to look at vintage '40s fashion, for Margaret. Michael will wear a fancier version of her signature wool crepe, showing off her bespoke brand of menswear inspired dress.
+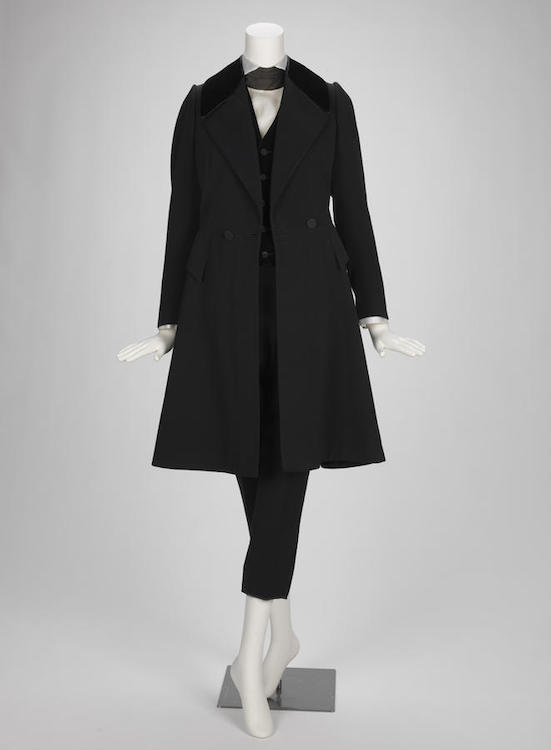 (image from RISD museum)
+
When: November, 1941. Hitler's army is on the move, but our partygoers are mostly concerned with how this might enhance their dinner conversation. Don't let Europe become a distraction. There's a party to plan! Billboard's number one radio hit is Tchaikovsky's Piano Concerto in B Flat minor, played by Freddy Martin and His Orchestra. Give it a listen, to set the mood. It knocked off "Blue Champagne" by Jimmy Dorsey and His Orchestra, so might as well play that one too.
+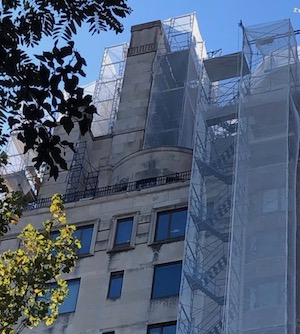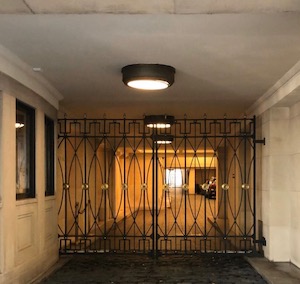 +
*Where: *10 Gracie Square, New York, New York. Harrison Tweed's palatial apartment, bordering the East River. Visit, of course. The façade will be under construction, and the entrance will be gated. Try to imagine the view from up high. Walk along the esplanade. Sit on a bench in Carl Schurz Park and imagine being Margaret Wise Brown, sitting on a bench in Carl Schurz Park. Return to the internet for old photographs of the apartment building's interior: the marble-arched carport, the crown molding, the fancy plush carpets and chandeliers. While there aren't any accessible images of the Strange/Tweed residence, The Museum of the City of New York has a collection of interior photographs of Gracie Square in the 1930s that can serve as inspiration. A fireplace and massive built-in bookshelves. A large private patio. The Obamas once considered buying in this building, and Gloria Vanderbilt lived here for a while, so try not to get oversaturated.
+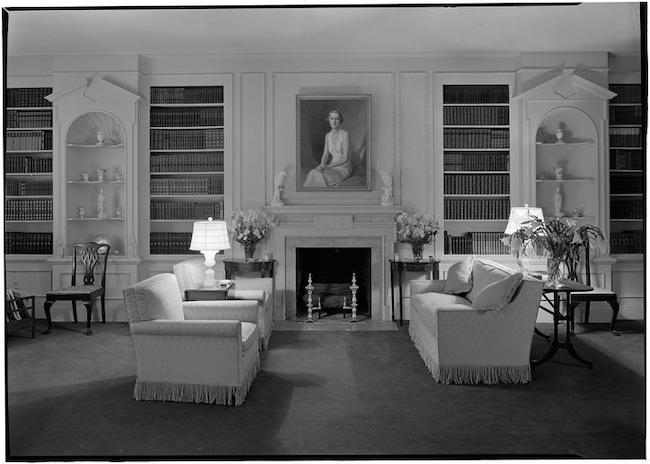 (photo by Samuel H. Gottscho, from the Museum of the City of New York)
+
Why: The party, of course, is to say farewell to Diana. But why? Why write a book about Michael Strange and Margaret Wise Brown emerging as ghosts or hallucinations to disturb a postpartum mother?
Goodnight Moon is the connective tissue, at first. "Goodnight nobody," a blank page that seems to come from another story entirely, begs the question of the woman who wrote the children's classic. From the opening pages of Leonard Marcus' biography, Margaret Wise Brown: Awakened By the Moon, Margaret emerges as mercurial, ironic, needy, and generous, and so very young. She loved Gertrude Stein and rabbit hunting and swimming naked in the ocean. She loved a difficult woman named Michael Strange. And the way that they loved each other — passionate, resentful, all-consuming, self-destructive — brings to mind the way a mother loves a baby, waking up with a baby for the fifth time that night at four a.m., when the world is still and the baby is sucking and soft and staring up at her, helpless.
And there it is. There's the novel. Now go plan them a party at which they can fall in love.
+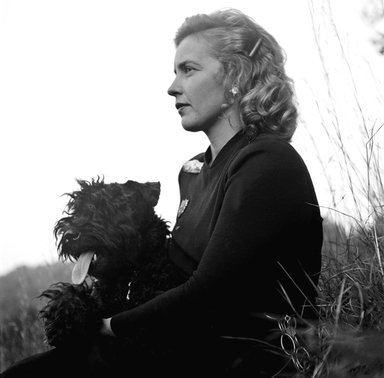 (Margaret Wise Brown, photo by Consuelo Kanaga)
+++
Julia Fine
is a graduate of Columbia College Chicago's
MFA
program. She teaches writing in Chicago, where she lives with her husband and son.