Research Notes · 02/17/2017
Best Worst American
Our Research Notes series invites authors to describe their process for a recent book, with "research" defined as broadly as they like. This week, Juan Martinez writes about Best Worst Americans from Small Beer Press.
+
Necessary Photobombs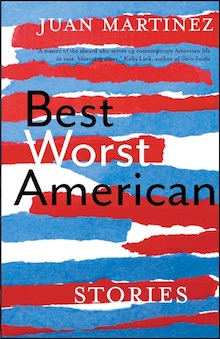 The short stories in Best Worst American draw from, among other places, a flotsam of visual arcana that I adore and am super glad I have a chance to share here. For a while I was lobbying hard to put in way more images in the book itself, and it turns out that it's tricky to do so, partly because of copyright and image-quality issues, and partly because it turns out not all of us are W.G. Sebald, and so the flotsam ends up looking a little distracting or gimmicky. So I'm putting in here what I couldn't there.
+
1.
One initial actual research note: Editor- and writer- and metalhead-extraordinaire Jarret Keene gave me the initial inspiration for the story "Northern," and I'm still not sure if he meant it as a joke or not, but he said, "Write me a story about this," and included a link to this news item about Vegas botanicas and illegal (and deadly) butt-enhancing plastic-surgery.
+
2.
This is the mother-and-daughter showgirl photo that inspired "On Paradise":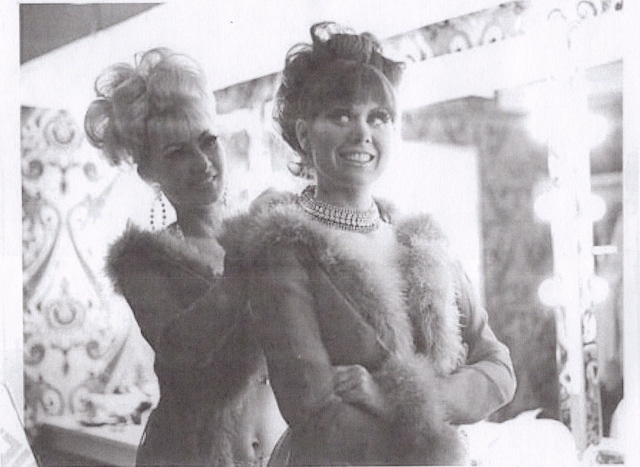 +
3.
This is a copy of Yosip Ibrahim's alien-abduction narrative Yo Visite Ganimedes mentioned in "Souvenirs from Ganydeme." My parents totally owned this book, but they don't remember why: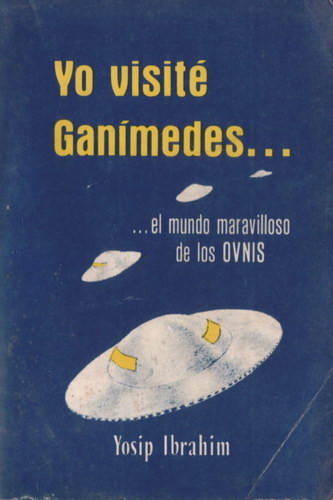 +
4.
This is a detail from the painting mentioned in "Debtor," where the narrator says that the wealthy patrons looked like they had Photoshopped themselves into a Pieta and were vaguely apologetic for photobombing Jesus: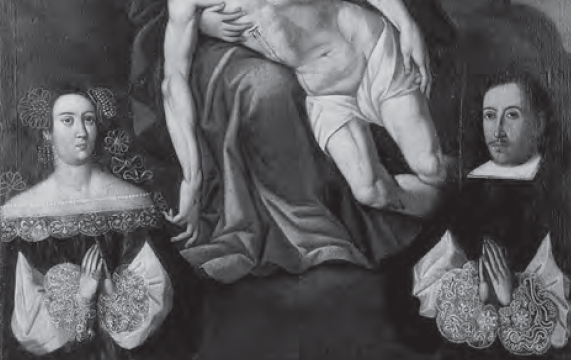 +
5.
This is the actual poster for The Deathless Devil, a 1972 Turkish action/superhero/WTF movie mentioned in "Big Wheel Boiling Hot":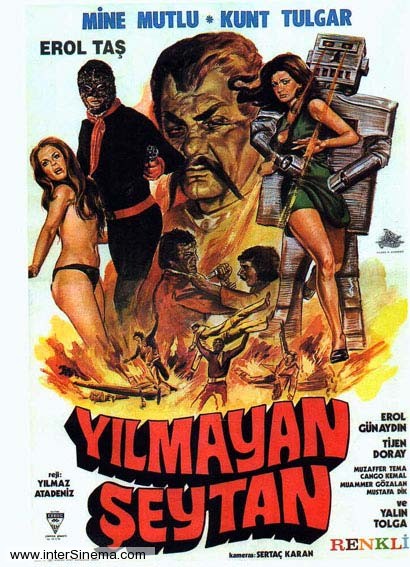 And here's the trailer!
+
6.
One last thing: I wrote "Liner Notes for Renegade, the Opening Sequence" without actually rewatching the opening sequence to Renegade, nor do I intend to watch it now, but here is the actual opening sequence. Watch it! Somebody should:
+++
Juan Martinez
was born in Bucaramanga, Colombia, and has since lived in Orlando, Florida, and Las Vegas, Nevada. He now lives in Chicago with his wife, the writer Sarah Kokernot, and their son and two cats. He's an assistant professor at Northwestern University. His work and has appeared in various literary journals and anthologies, including
Glimmer Train, McSweeney's, Ecotone, Huizache, TriQuarterly, Conjunctions, the Cossack Review, the Santa Monica Review,
National Public Radio's
Selected Shorts, Norton's Sudden Fiction Latino,
and elsewhere. Visit and say hi at
fulmerford.com
.