Interviews · 02/28/2017
An interview with Joseph Scapellato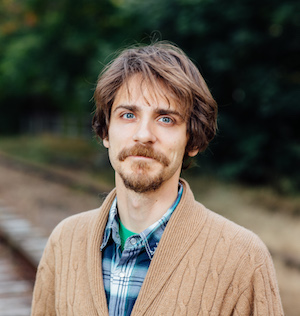 I met Joseph Scapellato fifteen years ago in Milwaukee, Wisconsin through mutual friends in Marquette University's theater department. We bonded over fiction and writing. Since then we have kept in touch, meeting up now-and-again to swap manuscripts over coffee or beer, sharing advice and book recommendations. Scapellato now teaches at Bucknell University and has published his work in the Kenyon Review online, Gulf Coast, and The Best Innovative Writing. Big Lonesome (Mariner Books, 2017) is his debut book. In this interview we discuss his progress as a writer, how teaching influences his own writing, and his style in this collection of short stories.
+
Would you talk about your evolution as a reader and writer?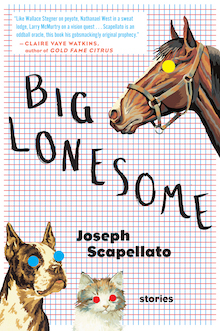 One afternoon when I was a kid, I drew a series of pictures, a one-panel-per-page "comic book." This was before I knew how to write. I knew that a comic book needed text to be official, captions of some kind, so I drew big blank boxes at the top of every page. Then I asked my endlessly patient mom to write what I dictated in those boxes. She was nice enough to do so.
In this "comic book," Spiderman fights armies of aliens. He steals a mean-looking alien laser gun. He blasts hundreds of aliens into bloody halves. I remember this only because my mom still has the stapled-together pages of it. A limited print run.
This was where I started! And it was followed by lots of reading, lots of writing. As a kid, my favorite thing to read was mythology — Greek, Norse, Egyptian. I couldn't get enough of it. And I think that my favorite non-mythology books were the ones that were aglow with the same exciting elements that drew me to mythology in the first place: wonder, darkness, humor, surprise, transformation. I was a big Roald Dahl fan, for instance.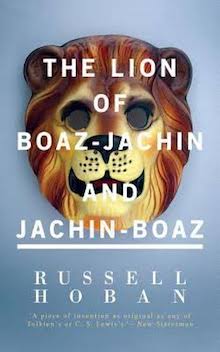 Then I started writing. I wrote a play in fourth grade. I wrote stories and novellas in junior high. I wrote poetry and radio dramas in high school. The writer who's most influenced me as I've gotten older, I think, is Russell Hoban. Especially his first novel, The Lion of Boaz-Jachin and Jachin-Boaz. When I read it in 2005, I was stunned, joyously stunned: he was doing what I'd been trying and trying and trying to do. One of the many things I love about Hoban is his magic way of honoring the mystery of being by honoring the mystery of language. In his best work, these two mysteries become interchangeable. It's beautiful.
With that said, I always go back to myth when I need to be recharged. It's still my favorite thing to read. It sustains me.
And recently, I've been blown away by short story collections, novels, and poetry from Charles Yu, Alexandra Kleeman, Christopher Boucher, Chinelo Okparanta, Claire Vaye Watkins, Derek Palacio, Larry Watson, Manual Gonzales, Clarice Lispector, Douglas Watson, Diane Cook, Amber Sparks, Matt Bell, Laura Van Den Berg, Hassan Blasim, Jennine Capo-Crucet, Rajesh Parameswaran, Karla Kelsey, Dan Chelotti, Zachary Schomberg, JD Schraffenberger, and Lisa Ciccarello.
How about developing as a fiction writer? What did you learn about writing as an undergraduate? Graduate? Who were your mentors along the way?
Big Lonesome wouldn't exist if it weren't for my undergraduate and graduate professors. I'm indebted to their warmth, intelligence, honesty, and encouragement. As an undergraduate, I couldn't take a creative writing class until I was a junior, but when I did it was with CJ Hribal. He exploded my mind. He led exciting discussions of craft, assigned rigorous exercises, and gave incredibly helpful feedback. He also told me what an MFA program was. I'd had no idea — it was a description of exactly what I'd been looking for. During my senior year, he helped me apply.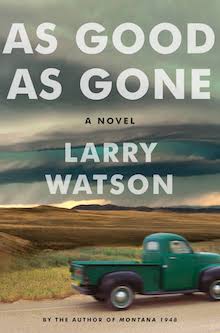 I also took two classes with Larry Watson: an advanced fiction class and an independent study on writing the novel. He taught me more than I can possibly include in this interview about discipline, form, and language, about unity and wholeness, and about writing from a place of mystery. One time when I walked into his office and he was in the middle of revising his own novel. He asked me to hold on for one second — he saved his novel draft to a jump drive, closed it, and removed the drive. This might sound silly, but I was amazed. In that moment, I saw a novel as a thing that could exist on a computer. It wasn't just a thing that came out complete on bookstore shelves. It was a thing that you made on your computer, one afternoon at a time.
Then I went to New Mexico State University, where I had the astounding good fortune to study with Robert Boswell, Antonya Nelson, and Kevin McIlvoy. Their writing and teaching styles are very different from one another. But what they share, in the classroom and on the page, is a respect for humanity, wonder, and hard work. I can't thank them enough for everything they did for me while I was there, and everything they've done (and continue to do) for me since.
And then there are the many mentors that I didn't meet in classrooms. They're too numerous to list here — this is why the acknowledgement page in Big Lonesome goes on forever — but when it comes to this book in particular, I'm deeply grateful to Claire Vaye Watkins, who took the time to tell me to submit the manuscript to agents, and to Derek Palacio, who took the time to write me a generous email when he knew I needed it.
What has teaching creative writing taught you as a writer?
At some point, as a teacher, you need to question your received knowledge. You need to figure out why you're teaching what you're teaching, as well as why you're teaching how you're teaching. Do you have reasons for why you're doing what you're doing? And if you do, are the reasons any good?
As a young teacher, I spent a little too much time teaching what/how I thought I was supposed to teach, instead of teaching what/how I wanted to teach. The best teachers, I think, teach to their strengths. This is a good lesson for any writer to learn. Are you writing the kind of work that you think you should write? Or are you writing the kind of work that you truly and deeply and somewhat mysteriously want to write?
In the initial section of your debut collection, there is a story called "Horseman Cowboy." It contains a mythic creature that is half-man and half-horse. I consciously didn't use the word "mythological" because this figure isn't related to Pegasus or anything related to established mythologies. Your figure is completely American – especially the America of the West. It is full of bravado. The only thing larger than its penis might be its libido. While it resembles a figure from Jonathan Swift or Francois Rabelais, I imagined this figure in line with John Barth and Richard Brautigan. Would you speak about the inspiration for this figure and what you're attempting to achieve by playing with the myths and legends of the American West?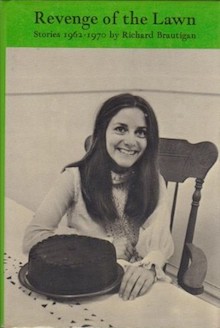 Scapellato: Thanks for these comments! Richard Brautigan is one of my favorite writers. I'm especially in love with his story collection, Revenge of the Lawn. I confess: I wrote "Horseman Cowboy" partly because of Dungeons and Dragons. I sat in on a session with some friends when I was visiting Chicago. I rolled up a centaur cowboy character, named him Giddyup, and entered him into the dungeon. He was a total doof, a folksy faux-country-music star, nothing at all like Horseman Cowboy. But not long after, as I was idling in Chicago traffic on I-55, I put a notebook on the steering wheel and wrote a poem about a centaur cowboy. The poem turned into a story.
Horseman Cowboy can probably be found on the family tree of the mad-from-drink centaurs of Greek mythology who attempted to rape the bride (and everyone else) at Pirithous' wedding. (I don't think he's related to Chiron, the wise centaur accidentally killed by Herakles. Although maybe he is, and that's why he's tortured by the existence of his interiority?) When I wrote "Horseman Cowboy," though, I wasn't thinking about the figure of the Greek centaur. I was thinking about what it would be like to be a big naked horse-man in the Wild West. I was thinking about how horses radiate sexuality. And I was thinking about broad American ideas about the West, masculinity, and lonesomeness — broad American ideas that have been given great mythological power through film.
My hope is that "Horseman Cowboy" is a critique of a certain kind of choked-tight hyper-masculinity. This hyper-masculinity — so central to the way we're encouraged to think about the West, and so dangerous — is a myth that American believers attempt to embody every day. Look at Donald Trump. Look at how sensitive he is about his small hands. Look at how he took a moment during the Republican debate to talk up his cock size. Look at how he took a moment after an interview to brag about grabbing women by the pussy. Look at how these actions of his, and many others, were and are applauded by millions of American men and women, men and women who will continue to love him not because of what he does (and doesn't do), but because of what he stands for.
"Thataway" exists in a similar distorted state. It has an archetypal cowboy wandering into a strip mall to do his laundry — which blends a hyper-masculine figure doing a mundane chore in a dull location. This story is neither genre nor traditional realism. On one hand, it resembles science fiction in the sense that you are building a world. Would you discuss how this story evolved through the revision process and how you settled on your representation of characters and world?
I think of "Thataway" as a work of magical realism. My aim was for the "magical elements" to be responses to the characters' predicaments, for the "nonrealistic" developments to be metaphorically, emotionally, and existentially "realistic." For someone like the hard-luck cowboy, being forced to face the damage you've done to yourself (through drug addiction, through memory suppression) might feel like being forced to face a filthy made-out-of-garbage monster-boy.
This story, like all of the stories in the collection, went through lots and lots and lots of drafts. Early on, it was called "Brown Boy." And brown boy didn't even follow the cowboy out of the laundromat — the cowboy was able to get away, in a physical sense. But as I revised — and with the help of my editors — I realized that the story needed to hound the cowboy more, not only through brown boy, but through other routes as well. The ending in the first draft wasn't honoring what the story seemed to want to be about. Over time the story changed enough to warrant a different title.
Throughout the book you have chosen to describe characters instead of give them names, for example "the hard-luck cowboy," "the white-hat cowboy," and "cowgirl." Also, backstories are left ignored or material is literately forgotten, as in the story "Small Boy." The narrative effect is something similar to being nearsighted. Within the range of sight, the world is clear as a bell, but just over yonder the reader is oblivious to the horizon or the past. Would you discuss this technique and how you developed this approach?
These techniques are common to folktales, myths, and jokes. And for as weird as they might seem, I'd like to argue that they're representative of our everyday experiences. All of us have had notable encounters with strangers, people whose names we never learn, and when we tell the stories of these encounters, we describe these people through how they look, how they act, or what their profession is: the bartender, the lady in the red dress, the frat boy, the cop.
We don't know these strangers' backgrounds, but just from looking at them, we assume all sorts of things. We consciously and unconsciously come to conclusions. (And of course, we're strangers to strangers.) In this way, then, I'd like to think that in a story like "Small Boy," the backstory is present through its absence — that the reader draws his or her own conclusions about who small boy is, where he comes from, and what his life is like, from the bursts of brief glimpses.
+++
Joseph Scapellato
earned his
MFA
in Fiction at New Mexico State University. His work appears in
North American Review, Kenyon Review Online, Post Road, Unsaid,
and other places, and has been anthologized in
Gigantic's Gigantic Worlds
and
&

NOW

's Best Innovative Writing
. His debut story collection,
Big Lonesome
, is forthcoming in February 2017 (Houghton Mifflin Harcourt), and his novel,
The Made-Up Man
, in Winter 2018 (
FSG
). Joseph is an assistant professor of English at Bucknell University. He lives in Lewisburg, PA, with his wife, daughter, and dog.
+
Jacob Singer's
writing has appeared in
Electric Literature, the Collagist,
and
Colorado Review
. He can be found at
www.jacobcsinger.com
and on Twitter
@jacobcsinger
.