Interviews · 10/13/2015
An Interview with Patricia Park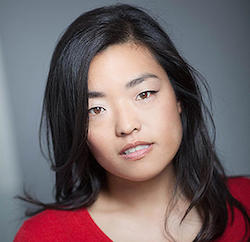 Like the protagonist of her debut novel Re Jane (Pamela Dorman Books, May 2015), Patricia Park grew up in Flushing, Queens. She then attended Bronx High School of Science, Swarthmore College, and Boston University. Her writing is feminist and socially conscious with a mix of humor and lightness that delivers the serious themes beneath her plot in a lighthearted and eminently readable way. The female characters in Re Jane are complex, confused, distinct, but also sincere in their desire to attain dreams, achieve autonomy, and gain acceptance. Her male characters are equally diverse in their purpose and characteristics, serving to push forward or challenge the pursuits of these women. She depicts Korean culture in a way that is equal parts informative and entertaining. A former Emerging Writer Fellow at the Center for Fiction, Patty has taught at Boston University and Queens College and is currently at work on a second novel set in New York and Argentina. Her writing has appeared in The New York Times, The Guardian, and other places. Margot Livesey called Re Jane, "A wonderfully suspenseful story that will delight" while Ha Jin called it, "a rich and engaging novel..[written] with earnestness, honesty, and exuberance." Alexander Chee said she, "takes a story we know and makes it into a story we've not seen before." Her protagonist Jane was described as "a hilarious, sometimes muddled, and utterly beguiling heroine" by Margaret Dilloway.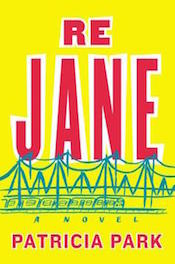 Re Jane is the story of Jane Re, a half-Korean, half-American orphan raised in Flushing, Queens by her strict aunt and uncle, who own a grocery store where she works and is frequently upbraided or warned against repeating her shameful mother's mistakes. A highly original retelling of Jane Eyre, the novel moves from Queens to Brooklyn to Manhattan to Seoul and back as Jane tries, and often fails, to balance nunchi (a combination of social instincts, manners, and common sense) with her wish to find jung (a combination of affection, compassion, and community attachment or happiness.) An astute observer of social rules and hierarchies surrounding her, Jane narrates not only her own story but also the trajectory of a cast of quirky, enjoyable, not always nice and yet utterly empathetic characters. In her attempts to flee her childhood circumstances and come to terms with her supposedly dishonorable origins, she finds herself first working as an au pair for a pair of Brooklyn academics and their adopted Chinese daughter and then she flees to Korea when the expectations and attention of her bosses become too personal. In Seoul, she again tries to recreate herself as she negotiates a very different Korea and family past than she has been led to expect. In the end, Jane learns to balance the various worlds of Korea and New York City, Flushing in particular, in order to find her own unexpected happiness at last.
The novel is funny, smart, at times bittersweet, and always socially observant. Publishers Weekly decreed that "Park's clever one-liners make the story memorable, and her riffs on cultural identity will resonate with any reader who's felt out of place." Kirkus Reviews wrote that, "Park is a fine writer with an eye for the effects of class and ethnic identity, a sense of humor, and a compassionate view of human weakness."
Patty talked to Necessary Fiction about her novel, her influences, and her love of rough edged but full of heart Queens.
How did using the plot of Jane Eyre help you in the writing of this book? How did it constrict you?
The nice thing about relying on a classic novel as a template is that it lends a natural scaffolding for your novel. But one of the drawbacks is that the conventions for the 19th century novel — along with the conventions for women in the time — were far more limited than today. We expect modern-day heroines to take more action than their Victorian counterparts. In early drafts of Re Jane, Jane did a lot more sitting around and waiting by the metaphorical phone, rather than taking action. At a certain point I had to reject some of the constraints of Jane Eyre to make Re Jane stand on its own.
Why a retelling of Jane Eyre versus other books that have influenced you as a writer? What is it about Jane Eyre that appeals and feels universal to you?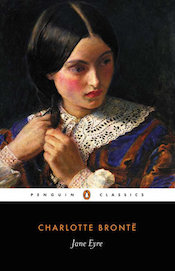 Jane Eyre is the ultimate underdog — she self-describes as "poor, obscure, plain, and little." And yet she is so fiercely independent and strong-willed. For me, as an ethnic minority preteen girl growing up in not-so-cool Queens, that was a very empowering message. I wanted to take Jane Eyre and set the novel in the world I knew — blue-collar, Korean-American Queens. I wanted to throw some challenges Jane's way, and watch her triumph.
How long did it take you to write this novel? How much came about in revision and how much did you know about these characters and this story from the start?
Oof. This novel took a decade, give or take. They say in the beginning there is the end, right? So you should always know what you're writing toward. (Let's forget about the fact that I was peddling the wrong ending for several years.) But the real question is the how — what is all that middle matter that gets you from point A to point B? It's a lot of trial by fire. I also wrote diary entries from the POV of my characters, and I wrote scenes from the perspectives of each character present… bird by bird, with each revision, you get a little closer to the character revealing more of a glimmer of herself.
There is always tension between Jane and Sang in particular, and this tension is complex because it isn't only a negative or a positive one; it is both. As a reader I was most interested in what would happen with these two characters because Sang, despite being acerbic or seemingly cruel at times, is increasingly sympathetic. How did you build this tension? It is very skillfully done.
Wow, thanks so much, Margaret! Thank God you didn't see way early drafts of the novel — Sang was essentially the literary equivalent of a lead-foot. I think it was only in writing the 9/11 and the blackout of 2003 scenes that Sang began to reveal his mushy innards, as it were, to me. And I finally realized (or maybe subconsciously realized all along) that Sang was like the embodiment of Queens: rough around the edges but full of heart.
I was also, almost unexpectedly, invested in what would happen to Beth more than Ed. How did Bertha, the wife of Rochester, lead you to Beth, who inhabits a very different sort of mad attic space? I also wonder if you have read Wide Sargasso Sea, Jean Rhys's telling of the story of Rochester's wife. What did you want to say about being the wronged wife? Or about the entrapment of marriage?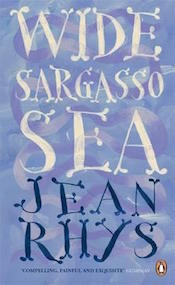 I really wanted to play with this archetype of the "madwoman in the attic." In the 19th century, women were way over-diagnosed with "hysteria"; the modern-day equivalent might be how women are quickly written off as "the crazy ex-wife" or girlfriend. In creating my version of Bertha — a Women's Studies scholar who is hyper sensitive about the political and socio-historical implications of everything from her food choices to her modes of transportation — I wanted to explore what it meant to be, well, "crazy" in the context of society today. We first meet Beth through the eyes of Jane, who is very sheltered and has never been exposed to someone like her. So yes — at first, Beth reads as "crazy" to Jane. But as Jane grows in the novel, as in the classic bildungsroman, she comes to read Beth through a new — and revised — light.
A number of friends and colleagues recommended Wide Sargasso Sea while I was writing Re Jane, so I did check it out and was heartened to see there was a tradition of other writers setting a canonical (read: imperialist?) work in a postcolonial setting.
Ed, on the other hand, felt selfish and somewhat pathetic to me at times, though at first you sympathize with him for having a seemingly ridiculous wife who feels less selfish in the end than she was in the beginning. I wonder what you wanted to say about Rochester by rendering Ed this way?
I find Edward Rochester a hugely problematic character in Jane Eyre. I know so many of my fellow Eyreheads love the chemistry between Rochester and Jane. But for me — I'm sorry, but all the delicious tête-à-tête in the world can't make up for the fact that he tried to trick a woman he loved into becoming his mistress. That was an unforgivable betrayal. My takeaway from Jane Eyre was that men like Rochester — older, richer, and more powerful — can take advantage of young, earnest, trusting women like Jane. Even though his Victorian prototype might have been morally reprehensible, I didn't want to make Ed Farley quite so black-and-white. He's selfish at times, yes, but I do think he's motivated by what he thinks is best.
You do an excellent job of making what could easily feel like stock characters (the angry uncle shopkeeper, the ridiculous feminist academic) complex and worthy of empathy. Initially unlikeable or even mean characters, such as Beth and Sang, have the reader's compassion by the end and turn out to be not only important to Jane's development but germane to her ability to find happiness. How are seemingly unlikeable characters important for such a use in fiction?
I love taking existing stereotypes and turning them on their head. You might even say I'm the walking version of a stereotype — Asian-American model minority math and science high school blah blah blah — but then I open my mouth and not only am I irreverent, I can't do math to save my life. I think delving into these preexisting "stock" types — like the ones you mention above — is my way of understanding how they, on a human level, tick and tock. Sorry, but I rather like thwarting the reader's expectations!
You use New York City area codes and name streets in homage to elements of Jane Eyre to create addresses. Can you talk about the ways in which this book is an homage to both New York City and Jane Eyre? What are you saying about place or setting and their impact on character development?
There are so many novels set in NYC, but most seem to be centered around Manhattan. You've got the occasional scrappy-upbringing-in-Brooklyn one, and now all of these novels from Brooklyn-residing transplants abound. But my version of New York growing up was always on the unglamorous side of Manhattan's East River. And I wanted to tell the story of Jane, the underdog, Jane, who comes from Queens, the underdog outer-borough. I think Queens in large part shaped who Jane was, just as Brooklyn and Seoul shaped the other characters from the novel. You are where you're from, I guess — even if it may not be what you ultimately want to be.
Also: awesome that you picked up on the 718, 917, 646 references! [insert emoticon]
Your description of "our Queens wasteland" on page 19 recalls the valley of ashes, also called a "waste land" by F. Scott Fitzgerald in The Great Gatsby and watched over by the eyes of Doctor T. J. Eckleburg, who practices in Queens. The train weaves through both landscapes, but in your book, the train is a source of deliverance as much as a necessary means of movement. It seems like Flushing itself, as opposed to the eyes of Doctor T. J. Eckleburg watch over and control these characters. This book feels like a sort of love song to Queens, a borough Jane seeks to flee and one that is not always represented so lovingly. Was this your intent?
Ha ha, yes, you're onto me. Queens gets a bad rap; as a native I found it difficult to hold my head high and tell people where I'm from. Re Jane is my homage to Queens — in all its outer-borough, blue-collar scrappiness. Gatsby was a huge inspiration to this novel and to that scene on the 7 train in particular — even if my borough's literary legacy is Fitzgerald's "valley of ashes."
You studied writing at BU and had a residency at the Center for Fiction. What writing practices did you take from those experiences and/or what is some of the best writing advice you received from various mentors in your writing life?
I think you have to learn which voices to listen to and which to shut out. Once you find someone who's on your literary wavelength, listen and listen hard. I was very fortunate to study with Ha Jin — even though our literary styles are very different, I'd like to think our sensibilities are similar. I loved his concrete, methodical approach to writing, and he was such a great mentor to this novel. The single best piece of advice he offered re Re Jane was that the two storylines — that of Jane's family in Queens and her "adopted" family in Brooklyn — needed to come together in Part III. That way the novel and its structure would feel like a completed narrative.
What are you working on now, and how has the experience of seeing Re Jane out in the world impacted your current writing?
I'm working on my second novel, which takes place in Buenos Aires, Argentina; and Swarthmore College in PA. As tempting as it is to write another rehash of Re Jane, I hope to (attempt to) tackle new challenges with this next one!
+++
Patricia Park
 was born and raised in Queens and is a graduate of the Bronx High School of Science. She earned her BA in English from Swarthmore College and an
MFA
in Fiction from Boston University. A former Fulbright Scholar and Emerging Writer Fellow at the Center for Fiction, she has published essays in 
The New York Times, Slice,
 and the
Guardian
. She has taught writing at Boston University,
CUNY
Queens College, and Ewha Womans University in Seoul. She lives in Brooklyn, New York.
+
Margaret Zamos-Monteith
earned a BA from
USC
, an MA from Columbia University, and an
MFA
from Brooklyn College. The recipient of an
NEH
stipend, a finalist for the
Southwest Review's
David Nathan Meyerson Fiction Prize, and a semi-finalist for
The L Magazine's
Literary Upstart, her writing has appeared in
BOMB

, Fugue, Gargoyle, Evergreen Review,
and other places.