Book Reviews · 12/19/2016
The Story of a Brief Marriage
by Anuk Arudpragasam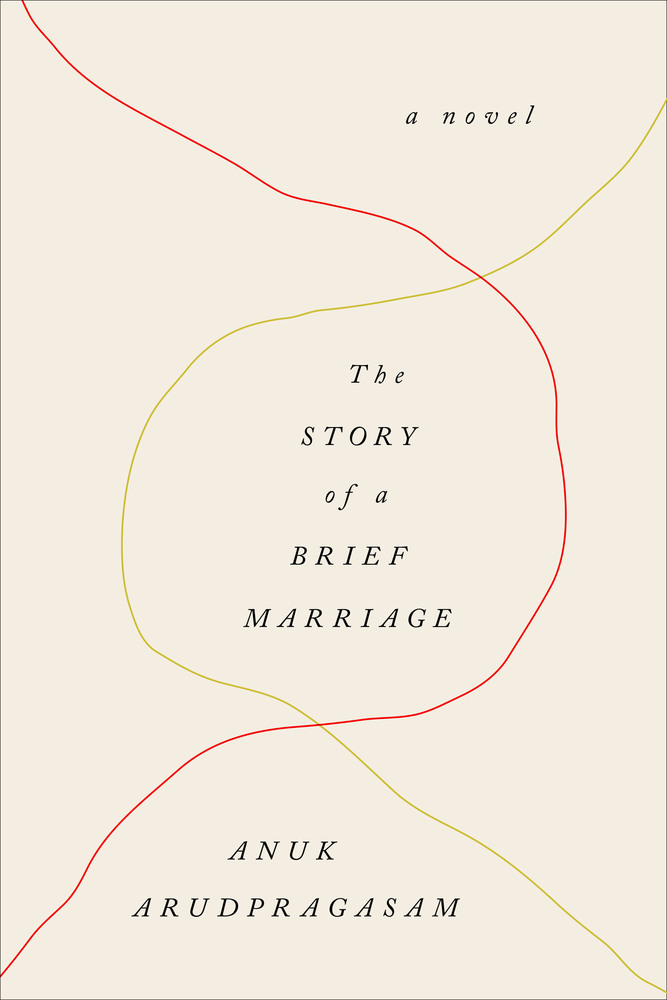 Flatiron Books, 2016
Anuk Arudpragasam's The Story of a Brief Marriage relates the bare essentials of being human and subject to time and space. Long passages about shitting, pissing, and, most prominently, breathing accrue to an unsentimental saga of refugee life in war-torn Sri Lanka. In it one can discern a distress signal to our desensitized species, an affective lament for a world in which we take no notice of lived life (not even one's own) and in which the empathy gap widens with each text and tweet. It is this ignorance (of life) which has littered the earth with refugee camps and led the West to slam its gates against those in greatest need.
This work, however, is not merely a topical exposé nor a political indictment, but rather an organic examination of being. Foremost here is the inhale/exhale, systole/diastole, etc., of living organisms (whereas in most novels biology is dormant, if not surgically removed):
. . every single moment of being alive consisted of breathing, in and out, and in and out, never once ceasing since breathing of course occurred independently of choice or habit, was a pact between the chest and the atmosphere about which the mind could say nothing, perhaps, though life itself was nothing but an oscillation between these states, between drawing in the atmosphere and having it drawn back out, between attempting unconsciously to encompass the world and then being forced to give it all up.
The author is currently working on a doctorate in Philosophy at Columbia, where he has either studied Agamben's concept of "bare life" or independently written a compelling demonstration thereof. His newlyweds (Dinesh and Ganga) marry as a matter of course, the way one is compelled to sneeze or climb over a fallen tree in a footpath. It is simply what happens. They marry because marriage has presented itself on the horizon of an inertial journey. These impassive protagonists call to mind Beckett's Didi and Gogo rather than, say, fellow Sri Lankan Ondaatje's Katherine & Almásy. In fact, The Story of a Brief Marriage reads like an unromantic English Patient, with characters living after desire, volition, and dignity have gone the way of all flesh. No historical insight, cartographic conceits, tortured infidelity, etc., just bipeds undergoing the terminal duress of breathing in and out; their beleaguered plight coming to mean nothing beyond the plight itself.
Not that our protagonists are devoid of tenderness, but it is a futile, almost random affect they can neither make sense of, nor act upon. (E.g. Dinesh is sexually impotent.) After brokering the "marriage," Ganga's father (the only other character in the novel) disappears, leaving husband and wife to acquaint themselves and survive as best they can. From the outset, their survival is in constant doubt, effecting a kind of fatalism between the two. Set over the course of a single day and night, they will move in together, share a meal or two, endeavor coitus and go through the various motions of matrimony, but no posture avails. They are relentlessly swept through a devastated landscape (Beckettian stage directions would serve) in which beings have been zombified by trauma and loss. Zombies who, alas, retain the attendant biology of their humanity: breath, pulse, peristalsis, etc. The nightmare of being without agency, which plagues so many of the war-torn men, women, and children all over the globe at present.
The foregoing, however, consists of generalizations drawn from the text and Arudpragasam seems unconcerned with the implications or interpretations one might draw from his narrative. In fact, there seems a conscious resistance to analogy, context, and theme on the part of the author. The story, he seems to be saying, is the story. Dinesh and Ganga do not represent, but rather are named bodies moving toward their inevitable deaths. Full stop. The resistance to metaphor and/or moral is pushed almost to the point of invalidating his narrative project, if not the efficacy of fiction itself:
There were things, after all, that could happen to human beings, after which their thoughts and feelings became unknowable. There were events after which, no matter how long or intimately one has tried to be by their side, no matter how earnestly or with how much self-reproach one desires to understand their situation, how meticulously one tries to imagine and infer it from one's own experiences, one has no choice but to watch blindly from the outside.
Irrespective of thematic intent (or lack thereof), Arudpragasam's full-bodied depiction of refugee life is a disturbing wake-up call to those of us drifting off into discarnate existence. The author offers up no surrogates, nor abstracted meaning; just bare facts of bare life. Rather than escapist delights, the reader is confronted with the frailty of his or her organism: the beating heart, expanding and contracting lungs, moistened fingertips turning the page, etc. All apperceived en route to a more acute sense of another's pain. Another's experience of his or her pain.
The Story of a Brief Marriage resists the sentimental, facile, and microcosmic (which mar some socio-political fiction) and reestablishes the fact of vital organs within real beings in a real world.
+++
Anuk Arudpragasam is from Colombo, Sri Lanka, and is currently completing a dissertation in philosophy at Columbia University. He writes in Tamil and English. The Story of a Brief Marriage is his first novel.
+
Steven Felicelli is the author of two novels, Notes Toward a Monograph of the Moment (Six Gallery Press) and White (Purgatorio Press), and a recipient of fellowships from The Edward Albee Foundation, Bread Loaf, and The Millay Colony.