Book Reviews · 12/22/2015
Recommended Reading 2015
Our contributors and editors share some of the books we were excited about in 2015.
+
Michelle Bailat-Jones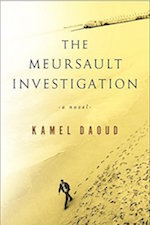 Kamel Daoud's The Meursault Investigation (Other Press) was a definite highlight of my reading year. It gave me the chance to reread Camus's The Stranger and think about how a writer gives a "voice" to a particular character. In much the same way that Jean Rhys's Wide Sargasso Sea asks readers to look again at a confirmed classic (Jane Eyre, in that case), The Meursault Investigation opens up a great conversation about The Stranger and its fictional legacy.
+
Ariell Cacciola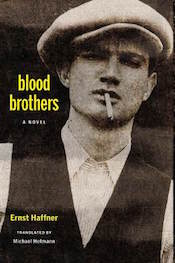 Ernst Hoffman's prose is stripped down and direct just like the homeless teenagers of his novel Blood Brothers (Other Press). I was completely captured by not only the story but the attention Hoffman paid to Berlin, the post-World War I version of the city which the blood brothers lived in and suffered. It is not a Berlin we know of anymore, so the book also serves as a grimy photo of a city and its people dealing with the outcome of the First World War. Besides the novel, the author himself is an intrigue: He was once called by Joseph Goebbels to the Reich chamber of literature, but there is no record of him past the 1930s. Blood Brothers was banned by the Nazis and his original publisher burned down, ostensibly, with any records referring to him.
+
Leland Cheuk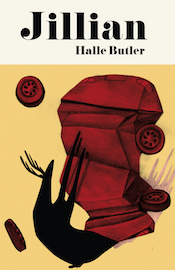 Halle Butler's Jillian (Curbside Splendor) was easily the funniest novel I read this year — from a small or large press. I'm a sucker for novels that deploy humor in a way that serves a broader commentary about people, and the belly laughs in Jillian made me remember the ridiculous, self-destructive decisions I made in my twenties, decisions that I wish the millennials of Butler's novel weren't repeating.
+
Edward Gauvin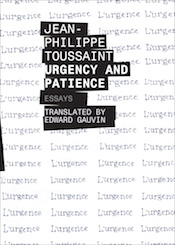 I had two noteworthy translations published this year: the first was Jean-Philippe Toussaint's essay collection Urgency and Patience from Dalkey Archive, select essays from which previously appeared in slightly different form in The White Review and Gulf Coast. Toussaint (1957 – ) is a Belgian writer and filmmaker whose books have been translated into more than twenty languages. The author of nine novels, he is the winner of numerous literary prizes, including the Prix Médicis in 2005 for his novel Running Away, and the Prix Décembre in 2009 for The Truth about Marie, the two middle books of the Marie tetralogy.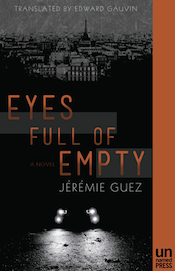 Eyes Full of Empty, a contemporary Parisian noir by Jérémie Guez, a rising star of French crime, was published by the LA-based Unnamed Press. It features a Kabyle fixer, an antihero who offers a new point of view on race and class in a gripping yarn that upends a few of the usual satisfactions.
+
Steve Himmer
As always I'm faced with the problem of too many books I want to cheer for. Fortunately, the authors of some of my favorites of 2015 — like The Beautiful Bureaucrat, Our Endless Numbered Days, and Green Glowing Skull — generously shared their research notes with us here at NF, so instead of say more about those I'll suggest you click over and read for yourself (after which I hope you'll find it impossible not to go pick up the books). And some other books I liked most this year — The Meursault Investigation and The Dig, to name two — have already been championed elsewhere on this list.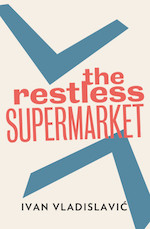 Beyond that, And Other Stories probably gave me more readerly thrills page-for-page than any other publisher this year. Yuri Hererra's Signs Preceding the End of the World (translated by Lisa Dillman), offered a remarkably compressed epic of the Mexico/US border and how people, language, and stories move back and forth in ways far more complex than media caricatures let us see. Carlos Gamerro's The Adventure of the Busts of Eva Perón (translated by Ian Barnett) was a rollicking followup to The Islands, and I hope the third novel in that series, A Yuppie in the Column of Che Guevara will be published in English soon. And Ivan Vladislavic's The Restless Supermarket was published in 2014 but I've just read it recently and it's a brilliant novel about a retired bureaucratic proofreader waging a misguided struggle against declining standards (moral and syntactic alike) in post-Apartheid Johannesburg. It's funny, sad, and smart, with a challenging narrator and a remarkable deftness at forcing the reader — me, anyway — to question their own empathies and assumptions along the way.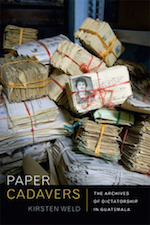 But also nonfiction! Darran Anderson's Imaginary Cities (Influx Press) I dipped in and out of for weeks, happily distracted by daydreams of the myriad municipalities it describes. And Kirsten Weld's 2014 book Paper Cadavers: The Archives of Dictatorship in Guatemala I picked up this year as research for a novel, and it's such a fascinating, unsettling account of how bureaucratic records can be empowered for oppression and resistance alike that it has kept me thinking for months.
+
Diane Josefowicz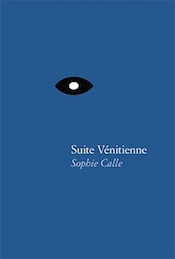 I was moved by Sophie Calle's Suite Vénitienne (Siglio Press), a book-length collage of text and image that tells the story of the narrator's gently creepy obsession with Henri B., whom she meets by chance in Paris and whom she secretly follows to Venice, snapping grainy photos all the while. The images are paired with diary entries that record the vicissitudes of her quest. Familiar Venetian sights — shining canals and clean-swept squares — take on uncomfortable meanings, giving a glimpse of what this beautiful city was like before being disfigured by tourism and environmental degradation.
+
Tony Malone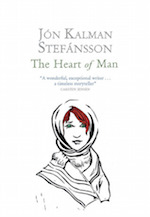 Jón Kalman Stefánsson's The Heart of Man is the final part of the trilogy starting with Heaven and Hell and continuing with The Sorrow of Angels (all available from MacLehose Press). Once again, we are in nineteenth-century Iceland in the company of the enigmatic (and literary) 'boy', where a group of outsiders struggles to live life in the shadow of greedy, mercantile overlords. Philip Roughton's translation is superbly poetic, with the novel comprising a fitting finale to a series everyone should read.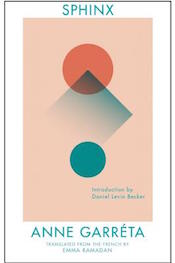 Another must-read of 2015 is Anne Garréta's Sphinx, translated by Emma Ramadan, a gender-bending (or, better, annihilating) love story in which the reader is kept in the dark as to the sex of the two main protagonists. Dark at times, but also tender, Sphinx, another of Deep Vellum Publishing's inspired discoveries, is far more than a one-trick Oulipian concept, however; it is also a novel which explores what it means to love someone and how to cope when it all comes crashing down.
+
Patti Marxsen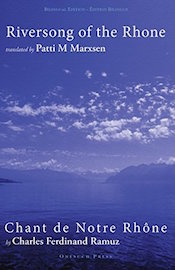 I can't resist mentioning my own Riversong of the Rhone (Onesuch Press), the first English translation of C.F. Ramuz's 1920 epic prose poem, "Chant de Notre Rhone".
Also, currently reading a "classic" with a troubling relevance to our world today: Germinal (Barnes & Noble Classics) by Emile Zola (1885). I have it on my Kindle in French, but also enjoy dipping into the big, fat paper translation of 1894 by Havelock Ellis, almost as masterful as Zola himself.
+
Helen McClory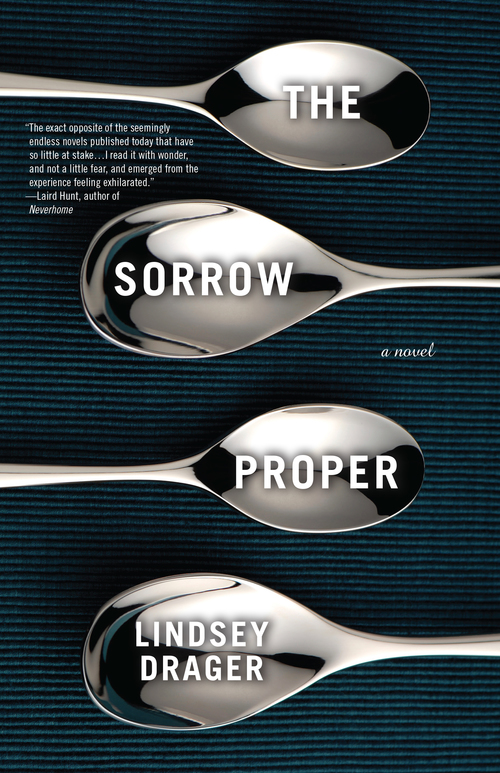 Two books have blown me away this year. The first is Ancient Oceans of Central Kentucky by David Connerley Nahm (Two Dollar Radio). It's a book that will place you in a rich and humid landscape — a field somewhere in Kentucky — then gently reach into your chest and take out the shadow of your heart. Stories of sibling loss are an easy wrench, but there is nothing easy about the choices the author has made, no easy saccharinely melodramatic outs, nor are ends tied up neatly at the end. There are echoes of Woolf's Jacob's Room to the narrative, built as it is in small fragment around the absence of a life. But infusing the gorgeous language and subtlety is a Southern Gothic literary sensibility that will creep right on into inside and inhabit you.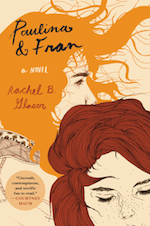 The second book I adored is entirely different in tone; Rachel B. Glaser's Paulina & Fran (Harper Perennial). It's the tale of a relationship between two art school students, who go on beyond the confines of that bubble of life into the jagged slog of post-graduate malaise. It forefronts young creative women doing petty posturing things for and to one another, failing and succeeding in the various ways they push their bodies together and apart, all while managing to be vivid and funny and lyrical and sardonic and deeply quotable. It's a novel by a poet, with a poet's sly seeing.
+
Erica Olsen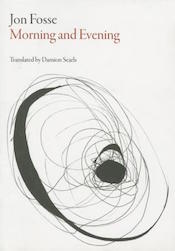 Morning and Evening by Jon Fosse, translated by Damion Searls (Dalkey Archive Press): Part of Dalkey Archive's Norwegian Literature Series, this spare, hypnotic novella captures the beginning and the end of a life. "[T]here aren't any more words where we're going," says one character, a reminder that adds weight to the simplest of Fosse's words. Individual consciousness, a family, and a world, condensed.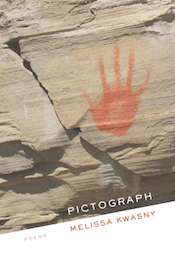 Pictograph by Melissa Kwasny (Milkweed): Classified as poetry, Pictograph is a collection of prose poems, paragraph-long pieces that struck me as passages — through life, time, and places in the natural world. In one piece, Kwasny writes: "Shouldn't every act be painstaking? Shouldn't we take extreme care in all we do?" Her prose poems led me to read with greater care, which was a refuge and a pleasure.
+
Susan Rukeyser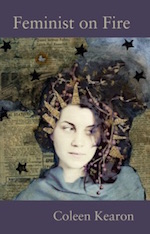 One book that took me by surprise is Feminist on Fire by Coleen Kearon (Fomite Press). It is a raw, taut fictionalization of the life of Pamela Kearon, the author's aunt and a founding member of the radical group The Feminists, active in New York City in the 1960s and 70s. Shifting forward and back in time and written in the first person, the writing is as disarmingly beautiful as the subject matter is harrowing. As a child, Pammy is terrorized by her violent mother. Her only ally is her father, who nevertheless allows the abuse to continue. As a young woman, Pam shows promise as a dynamic speaker, but her drug and alcohol abuse and worsening mental illness doom her to a downward spiral. She abandons feminism, disenchanted by how internally contentious it becomes. By 43 Pam has emphysema and is wheelchair bound. By her 60s she's in hospice care. Most heartbreaking is the disintegration of Pam's relationship with her beloved niece (named Mia in the book). As early as age 14, Mia "has enough sense of what is socially acceptable to find me disgusting."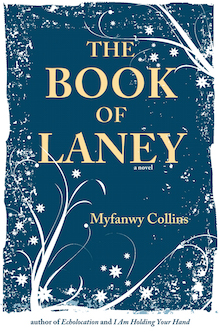 I fell in love with Myfanwy Collins's exquisite writing and compassionate perspective when I read her 2012 novel Echolocation, published by Engine Books. Her latest book, The Book of Laney, came out under Engine's YA imprint, Lacewing Books. It is the story of 15-year-old Laney, whose brother West commits deadly school violence. Laney is left behind to carry the family's shame and guilt. Empathy takes the form of "visions" in which Laney is overcome by the experience of seeing through another person's eyes. She literally sees another's point of view. Laney is sent to live in a rustic cabin in the Adirondacks with her reclusive grandmother. Distanced from society, she finally learns the secrets of her family's darkness but also its light. Laney finds forgiveness for herself and those she loves, the only way to survive.
+
Brian Seemann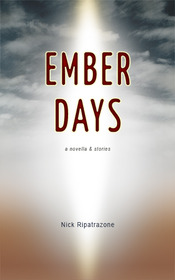 Some of my favorite small press books this year were story collections: Nick Ripatrazone's Ember Days (Braddock Avenue Books), Michael Czyzniejewski's I Will Love You for the Rest of My Life: Breakup Stories (Curbside Splendor), Jared Yates Sexton's The Hook and the Haymaker (Split Lip Press), and Andrew Brininstool's Crude Sketches Done in Quick Succession (Queen's Ferry) all offered something unique — meditative, funny, a little rough around the edges at times.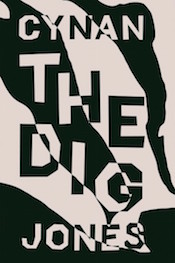 In terms of novels, Cynan Jones' The Dig (Coffee House) was a thrill to read, and I'm very much looking forward to his other work being available in the US. The biggest trip was Catie Disabato's The Ghost Network (Melville House). That was a whirlwind reading experience unlike anything I can remember.
+
Greg Walklin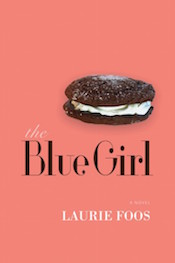 The Blue Girl by Laurie Foos (Coffee House Press): The mothers of a small lakeside town spend hours making moon pies for "bake sales." Their children know they are lying — that instead they are feeding the mysterious blue girl, who lives in a house by the woods. In writing this multi-perspective, surreal novel, Foos constantly keeps the reader off-balance — focusing on the everyday strangeness and estrangement of the family, of children who don't turn out to be what their parents hoped they would be, and avoiding the tendency of magical realism to verge on the sentimental. The only thing sweet in The Blue Girl are the moon pies.
+
Adrian Nathan West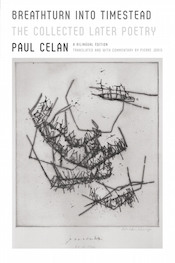 Pierre Joris's translation of the later Celan poems, Breathturn into Timestead (Farrar, Straus and Giroux), seems shamefully overlooked. Joris has dedicated much of his life to Celan, and the insights contained in his introduction and commentary, as well as those reflected in his choices as a translator, do much to illuminate this very difficult poet. Late Celan is jarring, fragmented, and rife with allusion, and even readers who know German may miss out on specific aspects of Celan's idiom, which often relies on — despite Celan's protestations to the contrary — a hermetic web of associations. If Celan's reputation is to thrive in English outside of academic circles, it will do so thanks in large part to Joris. Breathturn into Timestead and a forthcoming companion volume, which will collect the earlier poems, are likely to become the definitive English versions of Celan's work, and non-specialists in particular owe Joris gratitude for bringing these poems as fully as possible into English.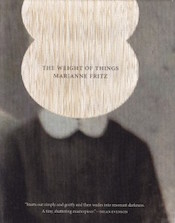 As far as my own translations, the ones that have come out this year were Marianne Fritz's The Weight of Things (Dorothy) which got tons of great press, to my surprise and delight, and Josef Winkler's Graveyard of Bitter Oranges, which just came out from Contra Mundum Press.
+++