Research Notes · 12/16/2016
Reel
Our Research Notes series invites authors to describe their process for a recent book, with "research" defined as broadly as they like. This week, Tobias Carroll writes about Reel from Rare Bird Books.
+
How Zines Got Me to Seattle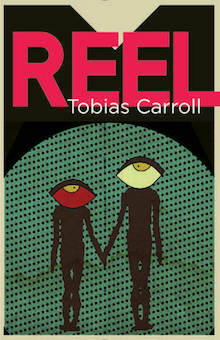 As with plenty of things in my life, the road to my novel Reel started off in the pages of a zine.
Not my zine — it wasn't around yet. In the second or third issue of Trustkill, there was a review of an album by a Seattle band called Ten-O-Seven. The album's title was You're Cool, and the review was glowing, and I decided to seek out a copy. This being the mid-90s, and Ten-O-Seven being on a relative small label (Seattle's Excursion Records), this was harder than it looked. Eventually, I picked up a copy of the album somewhere along the way — probably from a distributor with a giant box of records from many labels at a larger show somewhere, because this was how things were done at punk shows in the mid-90s. I listened to the record and dug it a lot: snarky pop-punk with a slightly misanthropic edge. I've still got my copy, in fact.
A few years later, I started a zine and called it Eventide and started writing about bands I liked. The first issue came out in the summer of 1996. I interviewed five bands and reviewed a bunch of records and laid the whole thing out in Microsoft Word because, at the time, I had no idea how print layout worked. Soon afterwards, I started getting records in to review. Many, many records. Excursion was one of the labels that periodically sent me music, and that ended up being the way I was introduced to a specific strain of music emerging from the area around Seattle.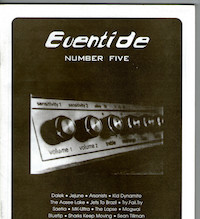 A fair number of the artists I heard then are still making music now, which is a great thing. One example: a split seven inch between the bands Lying on Loot and State Route 522. Lying on Loot's Rocky Votolato would go on to play in the band Waxwing, and has released albums as a solo artist at a steady clip. (More on that in a second.) Jake Snider of State Route 522 would subsequently sing and play guitar in a band called Sharks Keep Moving, and later started the band Minus the Bear.
There was a sense of melody and unpredictability in the bands I was hearing from this scene. I'd come of age in the hardcore scene, and while there were certainly plenty of bands around New York and New Jersey whose members had opted to play a more melodic strain of music, you could still often hear the roots of hardcore in their music: drumming that wanted to be a breakdown; a too-close adherence to the template set by the great New York City band Quicksand. Not so much, with these bands out of Seattle. They were nimbler; they could be heavy at a moment's notice, or jarring, or chaotic, but there was an undeniable pull to their music.
I kept releasing issues of the zine, and kicked around the idea of starting to release albums as well. It seemed like a thing to do, and plenty of other zines had made the leap into label-dom, either quietly or exuberantly. Eventually, I ended up joining up with an existing one: my friend Scott, who'd been doing a lot to help with the zine, suggested that we pool our efforts; he had released a few records on a label that he'd started called Your Best Guess. This was a decision made, as so many brilliant and less-than-brilliant ones were, late at night at the one dining hall still open at the university we both attended.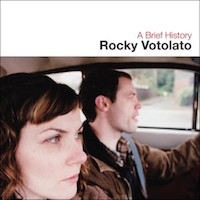 We talked about putting together a compilation, and we both found ourselves impressed by a handful of songs we'd seen on a low-budget independent movie that Excursion Records had released. That eventually led us to release an EP by Rocky Votolato, called A Brief History, in 2000. As a result of that, we ended up meeting another Seattle band called Lightheavyweight; we ended up working with them on an album as well, Isn't it Pretty to Think So?, that was released the following year. That was how I ended up visiting Seattle for the first time. I flew out there the week after Thanksgiving in 2000 for about a week, two days of which was spent in Portland.
That was the trip that led to many more, out of which Reel eventually emerged. On that trip, I was mostly being driven around by friends, taking in music, and getting a sense of various spaces within the city. I went back for the first time after that in late summer, 2004. I stayed a little more centrally that time. I walked around more and explored and got a better sense of the topography of the city. That's speaking literally: the inclines on which the city was situated took me by surprise, and caused me to sweat profusely on one particularly sprawling walk.
I've been back about once a year every year since then, each time feeling a little more comfortable in the city; each time finding both familiarity and disorientation as neighborhoods change, an even more dramatic version of the luxury-minded transformations happening in the parts of Brooklyn where I live. About a week and a half from the writing of this essay, I'll be back in Seattle for a reading, a kind of homecoming for a book to the city that gave it inspiration. With luck, I'll see people there who I've known since those early days of putting zines together haphazardly, of doing things as I figured out how to do them. It's not a bad way of making work. It got me to one Seattle, and it helped me write another.
+++
Tobias Carroll
lives and writes in Brooklyn, New York, where he is the managing editor of
Vol.1 Brooklyn
. His fiction and nonfiction have been published by
Tin House, Midnight Breakfast, The Collagist, Necessary Fiction, Bookforum,
and
Joyland
. He can be found on Twitter at
@TobiasCarroll
.