Research Notes · 06/06/2014
Out of Peel Tree
Our Research Notes series invites authors to describe their research for a recent book, with "research" defined as broadly as they like. This week, Laura Long writes about Out of Peel Tree from Vandalia / West Virginia University Press.
+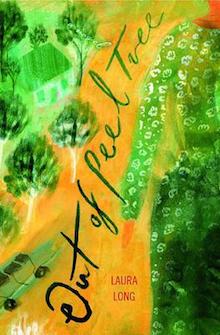 My research for Out of Peel Tree, a novel in stories about a fragmented family, included discarded, sepia-toned photographs no one wanted, of people no one cared to remember. For years I ransacked junk stores everywhere I went for these photographs, occasionally heaped in a cardboard box where someone had scrawled the word "ephemera." It was private, obsessive, inexplicable research. I also scrutinized studio portraits and postcards with cryptic messages from decades ago. But I felt a distinctly different fascination for the old candid photographs I had found. They might help me invent lost light.
Many of the photographs were blurry, faded, bent, and hardly larger than a decent patch for a hole worn into a quilt. Yet they were proof of and entry into the dream book of the world, a multitude of "once upon a time." Once, there was a summer day when a half-dozen young women in boxy bathing suits splashed down a river, laughing, water spraying to their shoulders. Once a couple lounged, slyly smiling, in tall grass with a bottle of wine in front of them and a fat-fendered car behind. Once a man stood in a field holding the bridle of his draft horse, cornstalks licking the sun. Once a woman sat sandwiched between sun-shattered trees and grass, a boy with an eager smile beside her and a baby in the crook of her arm. Most of the photos simply showed ordinary people, with quirks of dress, front porches, and dogs, all in the midst of their anonymous lives, and all on this side of eternity.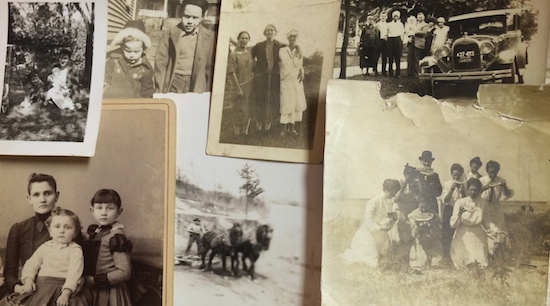 I wondered about personalities and histories. But the photographs I stared at the most suggested what Emily Dickinson called "a certain slant of light," in which disparate pieces of the world came together, and one felt the weight and heft of the present, as certain as music. I searched (impossibly, I knew) for how the world and the individuals crossed paths in the light of the moment.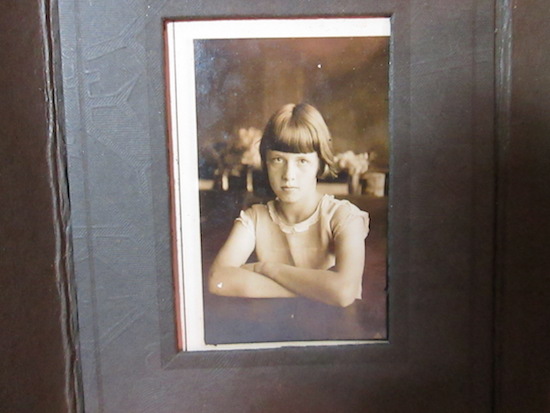 The ephemeral threads through my fiction. In Out of Peel Tree, plot turns on a postcard, a letter, a song that a parent idly sings, a page in a prisoner's homework journal, an afghan that unravels. I used only one particular photograph, a tiny studio portrait of a girl. In my book, a woman wills that, upon her death, this childhood portrait be mailed to her ex-husband. The man's present wife finds herself haunted by the image.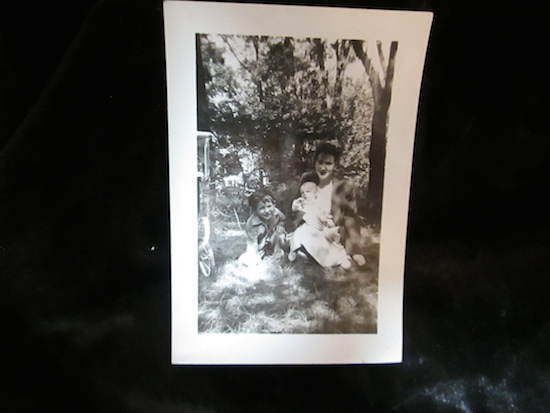 One of the most important thing fiction writers do is let characters wonder. The photographs helped me focus on the density of an experienced moment, so my fiction could encompass a configuration of light, happenstance, and the inner lives of characters. Like these discarded photographs, my characters are estranged from some part of family and history, but they find themselves in their experiences of the present.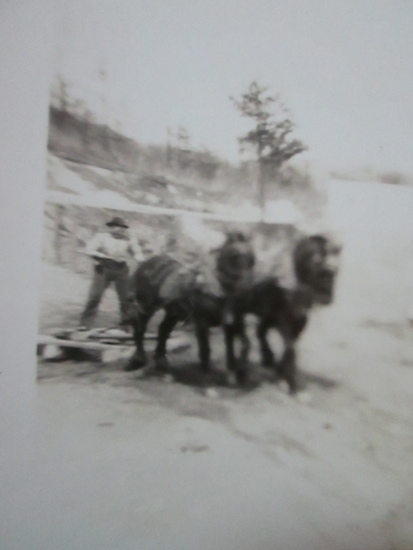 +++
Laura Long
is the author of two poetry collections,
The Eye of Caroline Herschel: A Life in Poems
and
Imagine a Door
. Other writing appears or is forthcoming in
Connotation Press, Kestrel, r.kv.ry quarterly,
and
Shenandoah
. She has been received a James Michener Fellowship and other awards. She lives in Charlottesville, Virginia, and teaches at Lynchburg College and in the low-residency
MFA
Program at West Virginia Wesleyan.