Research Notes · 06/15/2018
Now We Can See The Moon
Our Research Notes series invites authors to describe their process for a recent book, with "research" defined as broadly as they like. This week, Berit Ellingsen writes about Now We Can See The Moon from Snuggly Books.
+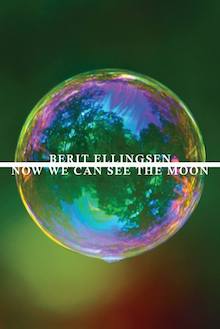 Now We Can See The Moon (Snuggly Books 2018) is a novel about a drowned city and a group of rescue workers/identification team who are, for various reasons, staying behind in the ruins.
The novel is a loose continuation of my previous novel, Not Dark Yet (Two Dollar Radio 2015), and came out at the end of May this year. Now We Can See The Moon received a starred review by Publishers Weekly, an excerpt was printed in the May issue of renowned literary magazine Lightspeed, and there is an interview with more information about the book in author Steph Post's blog.
For these research notes I'd like to share some of the places and things that inspired Now We Can See The Moon, as researching these were part of the general research for the novel.
+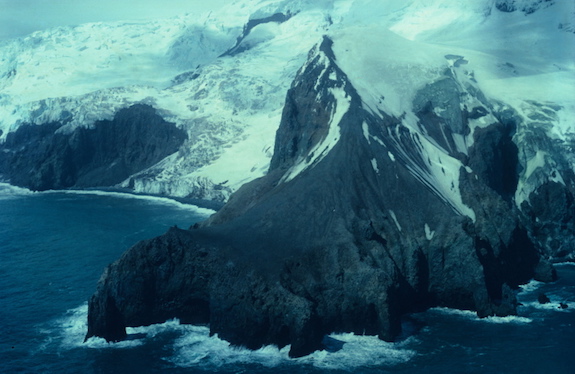 Bouvet Island – from chapter 26 "An Empty Lifeboat Floating at Sea"
In this chapter, Jens, the team's emergency medicine specialist, tells what he did before he joined "The Corpse Counters". He describes having worked as a search and rescue physician in the Southern Sea and receiving a distress call from "an island mostly covered in ice, looking like a damn fortress, with a crown of piercing cliffs that drop right into the sea. This place is so remote and barren that only birds and seals live there."
This is Bouvet Island, a Norwegian dependency located in the South Atlantic. It's one of the most remote islands in the world and even researchers only go there once in a while to study the wildlife on land and in the ocean. There is a weather station and some huts for the research teams, but there is no permanent habitation. Due to the glaciers and steep cliffs that edge the island, there is only one place people can land with small boats. In the 1970s a lifeboat was discovered on the landing spot, but it's still a mystery who that was and whether they survived and were rescued. Today, this is one of the many stories and tales of the Antarctic continent and surrounding islands which over time have developed a kind of mythos all its own.
+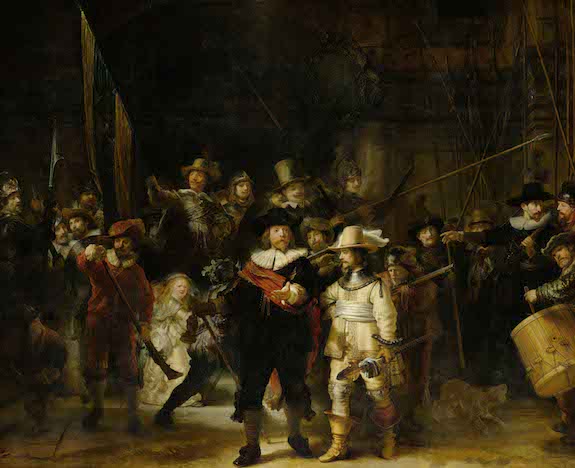 The Night Watch – from chapter 29 "The Company, Preparing to Move Out"
Towards the end of the novel the rescue workers visit a half-drowned museum in the city. Here they see a lot of artworks and marvels, both manmade and natural. One of these is The Night Watch, or The Shooting Company of Frans Banning Cocq and Willem van Ruytenburch as is its full name, painted by the Dutch master Rembrandt van Rijn and completed in 1642.
This painting is very large (363 cm × 437 cm), so large that the people in the painting are almost life size. The edges of the painting have also been cut, and it is worth seeing both versions of the artwork to see how these cuts have changed what the painting looks like. I included this painting in the novel because I love the works of the Dutch and Flemish master artists, and this is perhaps the most accomplished and impressive of them. The painting itself has an interesting story, which was used in the film Nightwatching by Peter Greenaway, to indicate that there is a mystery behind the placement of the people in the painting. I thought this was an interesting reflection of the team itself, and that was the second reason I was inspired by this painting. I hope to see it in person some day because the details in it are extremely well made and truly spectacular.
+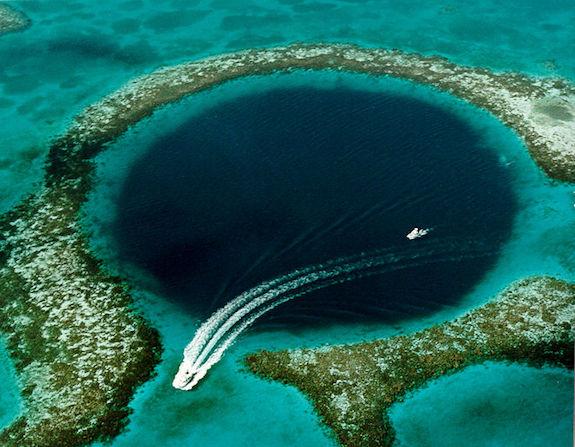 Sinkhole – from Chapter 9 "Night at the Edge of the Abyss"
Sinkholes are a natural phenomenon known throughout the world. They can open up due to natural or manmade causes, slowly or very suddenly. As a writer with a background in the natural sciences and working as a science journalist, I'm very fascinated by and interested in all natural phenomena and aspects of nature. Sinkholes are ubiquitous and yet mysterious, I wanted to include one in the novel. It is also a symbol of how the situation there has come about, by slowly undermining the basis of one's own existence until it collapses like a rug pulled away from underneath one: "It looked like a dark disc on the ground, and like the gravity well of a black hole, it drew his eyes towards itself again and again, until he had no other choice but to rise, pull his backpack on, leave his precious shelter among the trees, and move down the slope towards it."
+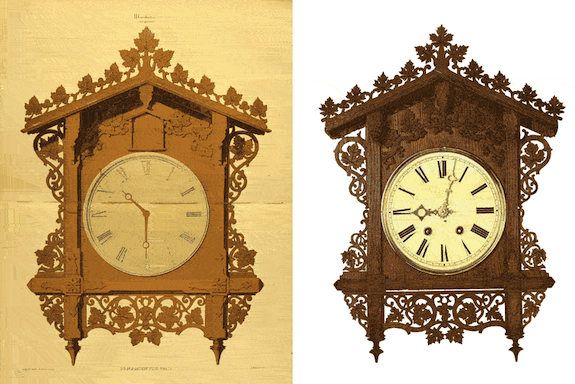 Cuckoo clocks – from Chapter 3 "Leaving the Heather"
As a graduate student I went to Heidelberg in Germany for a conference. This ancient and beautiful city has one of Europe's oldest universities and hoary pubs whose interior are preserved from the 17th and 18th century. Here students came to drink and party and occasionally, duel. In the city there was a souvenir shop, which I used in the novel. And there was a wall of cuckoo clocks in all colors and sizes, when I suddenly realized it was one minute to twelve.
The arms of the first clocks had already reached their apex and a deep resonance started up inside their intricate wooden bodies, preparing to call out the deep and hallowed tones of time, accompanied by the ridiculous artifice of clockwork cuckoos.
Later in the novel, another automaton bird appears, which I based from a toy pistol from the 18th century. There is only a few of these artifacts in existence today, and one of them was recently restored and then auctioned off for a lot of money. After having written a catalog of ruined buildings and nasty, scary, and dangerous animals earlier in the novel, I wanted to add something delicate and beautiful. These tiny automatons are so rare and meticulously made, but to me they show that no matter our technological level and prowess, we will never be able to fully separate ourselves from nature and the natural world.
+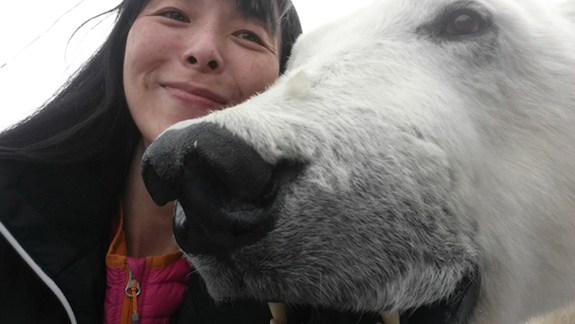 +++
Berit Ellingsen
is the author of three novels,
Now We Can See The Moon
(Snuggly Books),
Not Dark Yet
(Two Dollar Radio), and
Une ville vide
(PublieMonde), a collection of short stories,
Beneath the Liquid Skin
(Queen's Ferry Press), and a mini-collection of dark fairy-tales,
Vessel and Solsvart
(Snuggly Books). Her work has been published in W.W. Norton's
Flash Fiction International, SmokeLong Quarterly, Unstuck, Litro, Lightspeed
, and other places, and been nominated for the Pushcart Prize, Best of the Net, and the British Science Fiction Association Award. Berit is a member of the Norwegian Authors' Union.