Commentary · 01/17/2012
Guest Post: Matt Briggs
Recently, I learned that Matt Briggs, an author I've been a fan of for several years (and who has been both a contributor and a Writer In Residence at Necessary Fiction in the past), was giving away one of his early books in the Kindle store. I was curious about his decision, because it's something more and more authors seem to be doing, so I asked Matt to write a guest post about it.
+
Why I Gave My Book Away for Free on the Kindle Store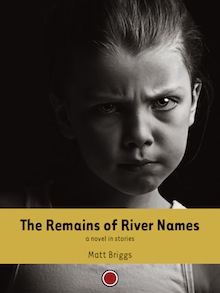 Earlier this week I gave away free copies of my book, The Remains of River Names, on the Amazon Kindle store as a DRM-free e-book using Amazon's Kindle format. In a single day, half as many people downloaded the Kindle version of my book as had bought the print copy in the previous 12 years. Right now the book is currently priced at a dollar, and next week will be $2.99. Although my primary measure as a writer is to find, and hopefully connect, with readers, I have also made more money this week than the previous ten years of the book's existence.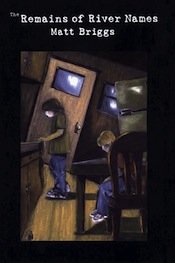 Black Heron Press, the original publisher, has kept the book in print all of these years; you can still purchase the hardcover edition for $22.00. They have been fine to work with, and when they originally published me, writers were concerned about two things: sales and that their books would remain in print. But now I feel fortunate that all of my other books are out of print, and that I retain the rights. Over the next month, I'm going to release everything in the Kindle store, and this summer release everything via Smashwords so that it is available in the other formats such as the Nook and Sony's ereader.
 
I haven't given the availability of the books in paper format much of a thought.
 
Writing that sentence makes me realize why I was hesitant in the first place to release my books this way. I have thought of myself as a small press writer. I've been very locked into the mindset that the means and ends of publishing are one and the same. I like small presses, in particular, or at the very least, understand the particular kind of semi-revolutionary zeal of the publishers I've met. In a pragmatic sense, these are the only type of presses that have published my books. All of the presses I've worked with have been defined not by the operator's business acumen so much as the publisher's passion for literature, books, and making something out of nothing. The proprietor of Black Heron Press, Jerome Gold, has a great book called Publishing Lives where he goes around and talks to various small press owners in the Pacific Northwest. In one interview Tree Swenson of Copper Canyon Press says, "All publishers in a way, are maniacal zealots out to transform the world."
 
When I first started writing and then publishing books, I wanted to be a maniacal zealot, myself. I tended to idolize more extreme writers. Give me DH Lawrence, Rimbaud, William Burroughs over the staid, productive life of say Tobias Wolff or Dave Eggers.
 
Luckily I was too much of a chicken, too TB-free, or sensible to live like Rimbaud, Lawrence, or Burroughs. And now pragmatism wins even over the writerly mythology of publishing, at least for me.
 
In the last year just about all of the diehard readers I know have equipped themselves with ereaders. By diehard reader, I mean these are the folks I know who have a serious reading habit. They tend to read some genre books, true crime, murder mysteries, or romance novels, and they also read a steady diet of "serious" fiction as well as the occasional classic book. In the world of technology, ereaders such as the Kindle or Nook are pretty much not stylish. They are the cardigans of technology. Ereaders are functional.
 
Currently these readers I know are always reading something in paper but increasingly a few things at time on their ereader. In the past they used to have a book or two in their backpack or in their big bag (they always seem to carry a big bag) and now they seem to always have their ereader folded over the arm of a chair or hastily set on a table top. At a picnic this summer, a diehard reader and friend of my late father found out I'd written some books. "Let me know when they are on the Kindle," Margaret said.
 
How could I argue with her?
 
This last fall the only reading I did in December was on the Kindle App. I read books on my phone while falling asleep, and then would open the book on a iPad, and the Kindle App would ask to go to "my current" and I would keep on reading. A reader instantly recognizes that a digital book is not a print book; it is absurd really to make the comparison between a digital file and an object made from paper pulp, caustic (but beautiful) ink, and board. But at a certain point, nearly all readers don't care. A book ultimately contains text, and a book is ultimately about delivering that text.
 
And so finally, my book is reduced to a file format, uploaded to a web service, that is in turn discovered and consumed by a reader who transfers the title to their cloud so that the file format can be downloaded to their various devices where they can read it. In turn the exchange is tracked and measured as efficiently as a tweet. There isn't any mythology around the tweet or ebooks. It is purely a new technology answering many of the inefficiencies of an old technology.
 
I suspect the aesthetics and possibly mythology of ebooks will evolve. There is a purity of intent on the part of authorship. I have a keyboard and I type. I rewrite those words. A text is carefully prepared, inserted into the Web, where people from anywhere you like can find this text and begin to read. I read Blake Butler's book Nothing: A Memoir of Insomnia on a Kindle and marked this passage about digital communication/transmission on the keyboard:
[…] I leave a comment there about them on their electronic wall, words pressed herein by pressing buttons into a board I used all day to press letters into the names in other ways, perhaps a random observation spent in passing or maybe a congratulations or inside joke, text for nothing but transition, these are the words that come into my head today when I thought of you […]