Interviews · 05/07/2019
An Interview With David H. Lynn
David H. Lynn discusses his new short story collection Children of God (Braddock Avenue Books, May 2019) and his editorship of the Kenyon Review with Grayson Treat.
+
Grayson Treat: Children of God is a collection of stories old and new. It's easy to see the recurring theme in the newer stories, all featuring characters experiencing Indian culture in one way or another. What drew you to India as the setting for these newer stories?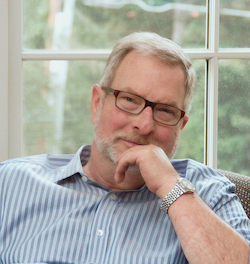 David H. Lynn: Initially I became interested in India because my wife, Wendy Singer, whom I met while doing graduate work at UVa, is a historian of India, especially women's roles in politics. She travels to different regions regularly and I sometimes accompany her. But in 1994-95 we both had Fulbright Senior Scholarships and lived for a year in Delhi. I was the first male professor at the Lady Shri Ram College for Women, part of Delhi University. It was a great and enriching experience, really living and working there, not merely being a tourist. And I also went on several lecture tours in Pakistan and India for the United States Information Service, and some of those lectures feature in my stories.
GT: Choosing among all of your previously published stories must have been challenging. Could you talk about the thought process behind the selection of the older stories?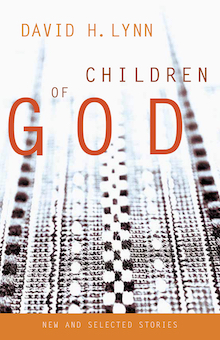 DHL: As you can imagine, I had to leave out a number of stories I remain proud of. Who knows, maybe in the future I'll do a different version of this collection and include some of them? But another truth is that political fashions and considerations have changed over the decades I've been writing, and one consideration I brought to bear was how sensitivities toward gender and racial perspectives are hot-button topics right now. What was acceptable 25 years ago, might be seen as "appropriations" today. I chose not to include a couple of my earlier stories because I didn't want to offend anyone or distract from the newer stories included here.
GT: Early readers of your book consistently praise the images you've created in the stories, maybe especially those set in India. What role did research play during the crafting of these newer works?
DHL: Great question! One of the points I stress in teaching fiction writing every year is how essential it is to do research. The idea that you can simply sit in your room or a library and create a realistic situation out of your imagination is naïve. And that's because we're not creating a reality as writers but the illusion of reality that readers can accept and enter into. You need to create stone-hard touchstones that make a scene strike one as evocative and true. Yes, certainly, India represented a kind of research as I was immersed in a very different culture — and I learned as much about myself as I did about India. But I also learned a lot from talking my way into a tour of a meat-processing plant in Des Moines — two of the worst hours of my life. But wow, yeah, that was real research!
GT: You are the long-time editor of the Kenyon Review do you believe that being exposed to so much great work has informed your own fiction in any important ways?
DHL: Being an editor has certainly honed my abilities as a reader as well as a writer. Sure, I've picked up tricks of the trade from the many talented authors we publish. But I've also learned what not to do, what's simply not right or not persuasive coming from my pen (or computer).
GT: Children of God will be your third short story collection. What is it you love about short stories that keeps you coming back?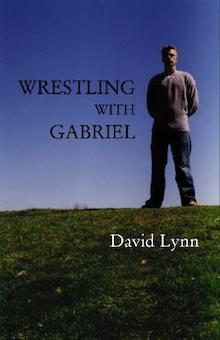 DHL: Although I've written novels, I've always believed that short stories are my true métier. Many people assume short stories are just, well, shorter versions of extended fictions. But the genre is profoundly different. It demands a precision and, more important, a kind of distilled concentration of character and conflict. Reading stories also is more demanding, which may be why some readers become frustrated. It's not like reading a novel straight through — each story demands a concentrated attention.
GT:What does your creative process look like? Is routine important to you, or does it tend to be more chaotic? Do you create a beautiful mess, or is your progress more measured?
DHL: Every writer I've ever met has a personal method, a personal routine. Some are messy, some neat. Some write at night, some early in the morning. Some outline every move before them, others discover the story as they are writing it, which demands revision after revision. I work best if I can establish a routine, writing every day at the same time and in the same place, even if the actual time I have available may vary. Then it's a process of hard work, discovery, and revision — the old saying is absolutely right — real writing happens in revision.
GT: Because the collection is new and selected stories, Children of God puts your evolution as a writer on display in a way that many collections do not. What do you think the book tells us about your development as a writer?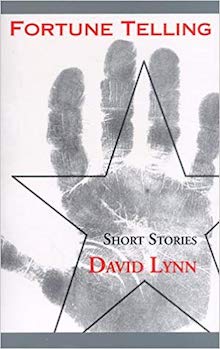 DHL: Another wonderful question, and it's why the assembling of this . . . let's call it an assortment, has been such a profound pleasure. I honestly don't believe I'm a better writer now than thirty years ago. I've learned some additional techniques and strategies, to be sure, but the essence of story remains the same. And it's why I feel so excited and assured in publishing exciting, younger voices in the Kenyon Review alongside some of the most distinguished authors of our time. Experience is useful and skills can be developed, but the gut-level truths about character and dramatic conflict and meaningful change that are essential to storytellling are ever renewed. All that said, I'm very proud of the stories here that haven't appeared in a book before.
+++
David Lynn is the author of two earlier collections of stories, Year of Fire, published by Harcourt, and Fortune Telling, from Carnegie Mellon University Press. A 2016 recipient of an O. Henry Prize for the story "Divergence," he is also the author of Wrestling with Gabriel, a novel, and The Hero's Tale: Narrators in the Early Modern Novel, a critical study_._ His stories and essays have appeared in magazines and journals in the U.S., the U.K., India, and Australia. Since 1994 he has been the editor of The Kenyon Review, an international journal of literature, culture and the arts. A Professor of English at Kenyon College, David Lynn lives in Gambier, Ohio with his wife, Wendy Singer, a distinguished historian of India.
+
Grayson Treat studies creative writing at the University of Arkansas at Little Rock.